7 times Rihanna hilariously avoided the topic of new music
1 November 2018, 16:43 | Updated: 28 August 2020, 13:08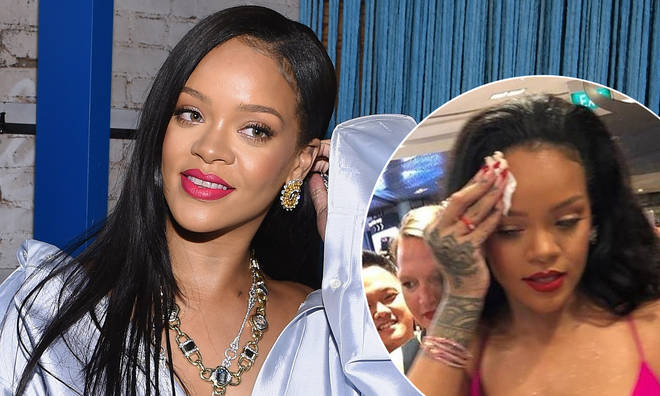 Rihanna's new album is all her loyal Navy can think about, but fans of the 'Wild Thoughts' singer know that she's not letting anything out of the bag yet.
Rihanna has been keeping the details of her new album to the bare minimum.
And while the 'Work' singer has been hustling non-stop in 2020 with her various business ventures - Fenty Beauty, Fenty Skin, her lingerie line and her quest for world domination - fans are screaming out for some new songs.
The new album itself remains shrouded in mysteRIH mystery, but while Rihanna's die-hard fans have been taking every opportunity to quiz the queen on her upcoming drop, Ri's remained very coy on the matter.
So from The Diamond Ball and The Graham Norton Show to the savagery that is @badgalriri's Instagram comments, here's every time Rihanna has subtly managed to avoid spilling details of her new album altogether.
So THIS is what she's been busy doing.

"WHO SENT YOU?!"

*Sweats off entire layer of Pro Filt'r*

Hello, it's me, Rihanna, creepin' on your comments section.

She's become self-aware.

Rihanna is IN the studio, people.

She did spill this, however...

Ri's got an explanation.

Picture: Instagram