Rihanna & Chris Brown Reportedly Still In "Frequent Contact" Despite Social Media Backlash
29 November 2018, 10:22 | Updated: 29 November 2018, 10:24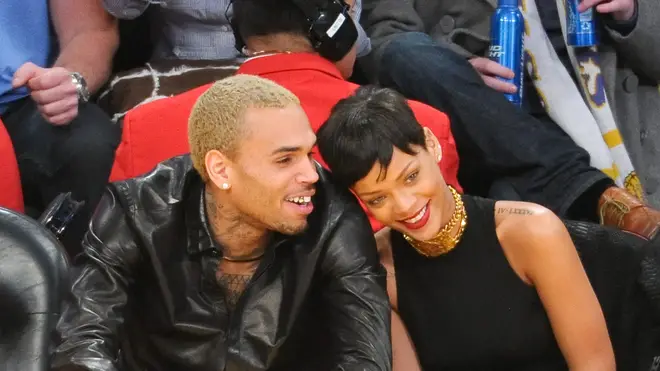 Chris Brown and Rihanna reportedly remain friends despite their infamous rocky relationship.
Rihanna and Chris Brown are reportedly still in regular contact, years after their controversial split.
The R&B singers, who were infamously under the spotlight after Chris Brown's 2009 assault on Rihanna, are believed to still talk and support each other's work.
According to an exclusive report by US Weekly, "Chris and Rihanna continue to be in frequent contact with each other. They are extremely supportive of each other's projects."
An insider continued: "There is a lot of history between the two of them. Rihanna is aware that there will be concern about her friendship with Chris, but she can handle herself."
The pair have a very rocky history with each other, dating between 2008 and 2009, before Chris Brown physically assaulted his then-girlfriend at pre Grammys party.
However they appeared to briefly reconcile, after collaborating on 2012 remix of Rihanna's song 'Birthday Cake'.
In 2015 Rihanna told Vanity Fair, "I was very protective of him. I felt that people didn't understand him. Even after … But you know, you realize after a while that in that situation you're the enemy.
"You want the best for them, but if you remind them of their failures, or if you remind them of bad moments in their life, or even if you say I'm willing to put up with something, they think less of you—because they know you don't deserve what they're going to give.
"And if you put up with it, maybe you are agreeing that you [deserve] this, and that's when I finally had to say, 'Uh-oh, I was stupid thinking I was built for this.' Sometimes you just have to walk away. 
"I don't hate him. I will care about him until the day I die. We're not friends, but it's not like we're enemies. We don't have much of a relationship now."
Since their relationship, both Chris Brown and Rihanna have moved on with different romantic partners.
Chris Brown has attempted to interact with the 'ANTI' singer on social media in recent years but has faced a huge backlash from Rihanna fans on social media.
The 'Freaky Friday' star most recently showed his appreciation for a Rihanna Instagram post and faced a similar outrage.