Safaree Samuels Claims Nicki Minaj Stabbed Him And He "Almost Died"
15 August 2018, 10:36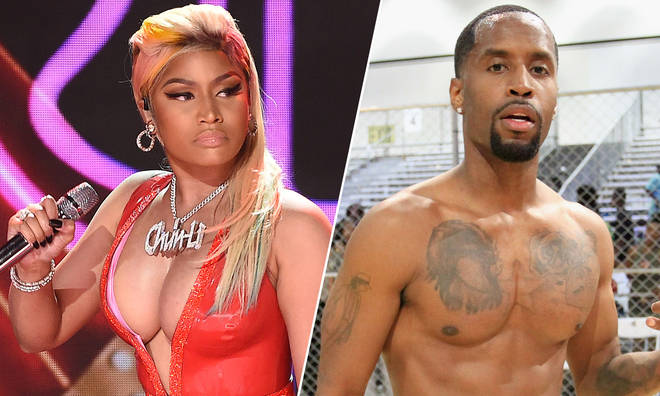 The former couple are embroiled in a bitter online feud.
Nicki Minaj and her ex-boyfriend Safaree Samuels are taking over social media with their ongoing beef - and it's about to get even more messy.
After the 'Chun-Li' rapstress accused Samuels of stealing a credit card of hers that she claimed he used for prostitutes, Samuels hit back by alleging that the star "cut him".
Samuels claims that Minaj stabbed him, resulting in him being carried out of the house on a stretcher and lying about the incident to police in order to cover Minaj's back.
"When things like that start happening more Than once it's time to dip." he wrote.
Remember the night you cut me and i almost died the police and ambulance had to take me out the crib on a stretcher and I had to lie and tell them I was trying to kill myself so they wouldn't take you to jail. When things like that start happening more Than once it's time to dip.

— @IAMSAFAREE (@IAMSAFAREE) August 14, 2018
The drama kicked off after Nicki, who has just released her new album 'Queen', addressed her past relationship with Samuels during an interview with radio station Hot 97.
Ghost-writing claims were thrown into the equation, before Nicki stood her ground. "I've always been adamant that not only do I write my own raps," she said, "But that I want all women write their own raps."
Samuels denied allegations that he wrote for Nicki, saying "How many times have I said I never wrote ur raps? Nobody even talks about that anymore."
The feud escalated as Nicki claimed she paid over ten thousand dollars for Safaree's hair transplant, adding that Samuels and rapper Tyga went to the same doctor.
However, Samuels insisted that they went to a different doctor, while Tyga hit back with his own response. Nicki seemingly put a temporary end to the spat by sending out "positive stuff only".
If you rock wit me & this album, let's switch our focus back to the positive stuff ONLY. I'm so proud of #Queen. People would kill to release such a critically acclaimed body of work. I'm in a great mood & you should be in one too!!! To GOD be the GLORY!

— QUEEN (@NICKIMINAJ) August 14, 2018