Nicki Minaj Responds To Remy Ma Diss Track With The Raciest Instagram Pictures You've Ever Seen
1 March 2017, 10:09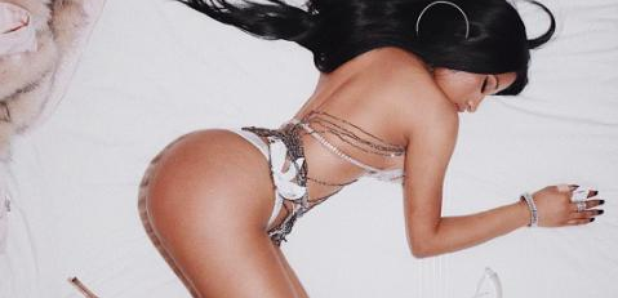 What diss track?
Nicki Minaj appears to have responded to her growing feud with Remy Ma by posting a series of seriously racy pictures on Instagram.
The 'Anaconda' rapper, who initially hit back at Remy Ma's diss track by calling out her lack of record sales on Instagram, has now deleted those posts in favour of some intimate pictures of herself in a bedazzled bikini.
So far Nicki Minaj is yet to officially respond to Remy Ma's brutal diss track, which exposed rumours about her personal life and disrespected her career.
Some fans are expecting the New York rapper to return with a vicious diss track of her own, similar to Drake's 'Back To Back'.
However Nicki appears to be trying to ignore all of the criticism she is currently receiving on social media.
Meanwhile, she also appears to be working on a new music video with Future, after posing for some behind-the-scenes pictures with the Atlanta pictures on Instagram.