Nicki Minaj's mother announces plans to drop a "gospel single" with her daughter
14 November 2019, 16:52 | Updated: 14 November 2019, 16:56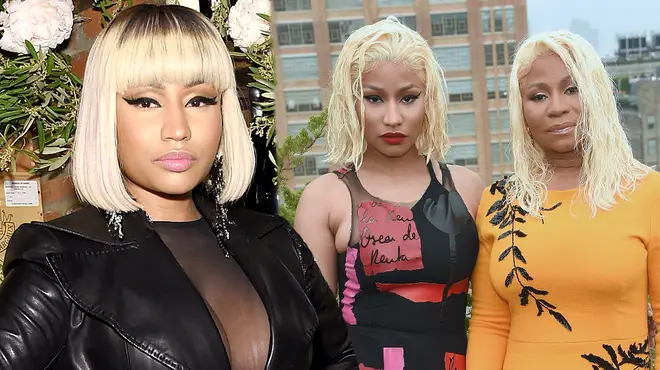 Nicki Minaj's mother Carol Maraj has revealed she would love to collaborate with her daughter on a gospel song, after her summer debut single.
Nicki Minaj's mother has been embracing her singing talent and beginning to make a career out of it. Over the summer, Carol Maraj released her single "What Makes You."
In a new interview, Carol revealed that she would love to collaborate with her superstar daughter, Nicki Minaj.
Nicki Minaj's mothers song was rumoured to be a gospel record, but Carol cleared it up with PEOPLE Now and shared it's more pop than any other son she's worked on.
"It kind of encourages people to love themselves," Carol told People. "To build your self-esteem. It's really a feel-good song."
Maraj revealed that she doesn't change her opinion on herself, despite what people may say, which is what her song was inspired by.
Carol added that she "would love to"' collaborate with Nicki on a song in the future and that it would probably "be more gospel".
Maraj told PEOPLE, that she believes Nicki's love for music was inspired by her, as she "sang all the time when they were young."
Carol said children would come to Minaj's childhood home if they heard her singing. "They always heard me singing around the house," she added.
Nicki Minaj's fans would love to see the collaboration happen.