Mariah Carey Throws Major Shade At Nicki Minaj In New Interview
19 May 2016, 12:14 | Updated: 19 May 2016, 12:16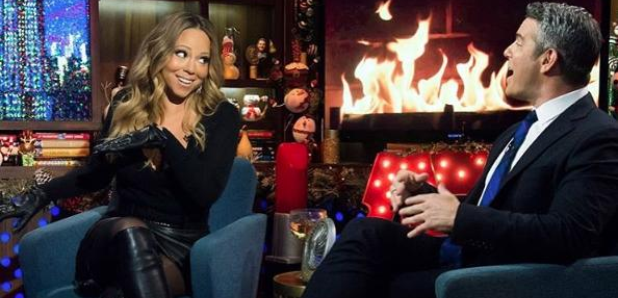 Mariah also addressed her rivalry with J. Lo.
Mariah Carey threw some serious shade at Nicki Minaj in an new interview on Bravo's 'Watch What Happens Live'.
The recently-engaged singer flat-out refused to name three nice things about Minaj, when asked by the host.
"Can you?" she responded while sipping on a drink.
"I always felt it was more important with that situation to not plead the fifth but to just stay above the fray," she added.
Watch Mariah's awkward reaction below:
Carey also addressed her previous claims that she doesn't know who Jennifer Lopez is.
Mariah Carey and Nicki Minaj had a very strained relationship when they were both judges on American Idol a few years ago.
In the past, Nicki has called Mariah "insecure and bitter" in a series of tweets.
Meanwhile, Nicki Minaj recently went off on a huge Twitter rant about her ex-boyfriend Safaree Samuels, after he reportedly sued her for emotional and physical damage.