Nicki Minaj Claps Back At Haters While Posting NSFW Photo With Boyfriend Kenneth Petty
12 August 2019, 10:13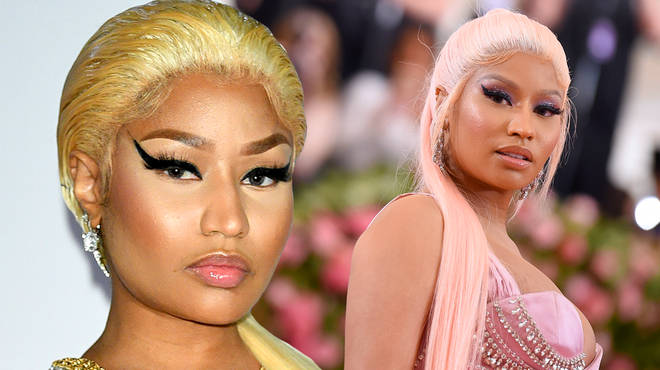 New York hip-hop star Nicki Minaj has clapped back at her haters on Instagram, while posing on top of her boyfriend Kenneth Petty. The 36 year-old rapper hit back at her critics.
Nicki Minaj has recently taken to Instagram to clap back at her haters. The "MEGATRON" rapper took to social media to let her critics know that she is unbothered by them.
While Nicki is responding to her haters, the hip-hop star decided to show how happy she is with boyfriend Kenneth Petty.
On Sunday (Aug 11) the 36 year-old rapper responded to her haters on Instagram. However, Minaj didn't give just a usual clapback, the star hit her critics with a racy photo to show she's enjoying life despite what haters say.
While posting a NSFW photo of her sitting on her boyfriend, Petty's lap, in a revealing costume, Nicki let her haters know how carefree she is.
In the caption of the photo, Nicki wrote ""S/O to #BlackGirlTragic I mean black girl magic. Never forget there r 7 billion ppl in the world but u choose to interrupt ur important life to go on another black girl page to project ur own insecurities".
The "Good Form" rapper continued "#KissMyAssAndMyAnus 👅👅👅," said Nicki, before shouting out her supportive fans: "S/O TO MY BAD BTCHS THO‼️‼️‼️‼️‼️"
In other Nicki related news, herself and Houston rapper Megan Thee Stallion hosted an Instagram Live while they were on set shooting their new collaboration "Hot Girl Summer" with Ty Dolla $ign.