Megan Thee Stallion Addresses Nicki Minaj & Cardi B's Infamous Beef In Honest Interview
9 August 2019, 12:02 | Updated: 9 August 2019, 12:17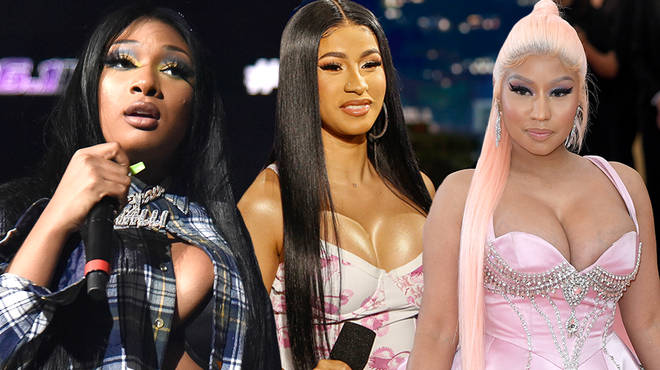 Houston rapper Megan Thee Stallion has revealed her views on Nicki Minaj's and Cardi's beef. The "Big Ole Freak" rapper says who she wants to still make music with.
Megan Thee Stallion has spoken out about Cardi B and Nicki Minaj's online feud, which escalated to a physical fight during New York Fashion Week at a Harper's Bazaar party in September 2018.
As 'Hot Girl Meg' was gearing up to release her highly-anticipated collab with Nicki Minaj, which dropped last night, she did an interview with Daily Pop on E! News to discuss how it came together.
Megan Thee Stallion revealed that she was really excited to get Nicki on her song "Hot Girl Summer". However, the "Big Ol' Freak" rapper made it clear to her fans that she's not "picking sides" when it comes to Cardi & Nicki.
When Meg got asked about possibly being hindered on working with Cardi, due to her Nicki collab, the rapper made it clear she likes both artists.
Meg said "I really hate the fact that... It's really like a lot of the fans...they really make it seem like you're picking sides. I really, really, really like both of them."
She continued "They're two different people, two different rappers. It's not even the same. I feel like we need to stop trying to compare them. I love both of them, so I would definitely like to collab with Cardi too."
Nicki and Cardi have consistently been pitted against each other by fans, which sparked their feud from 2017. Although the pair have smoothed it over, their loyal fans still can't put the beef past them.