Cardi B Addresses Tweet 'Shading Megan Thee Stallion & Nicki Minaj' After Their Instagram Live
30 July 2019, 16:29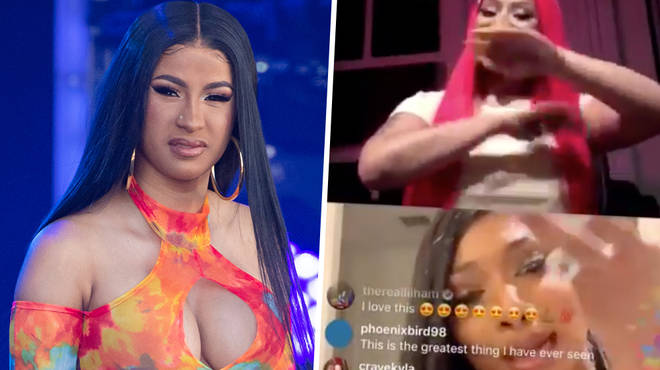 The New York rapper called out 'a fake Cardi B' account on Twitter, after the page liked a tweet suggesting Cardi had beef with Megan Thee Stallion.
Cardi B has taken to Twitter to address a fake tweet that made her look as though she was shading Megan Thee Stallion and Nicki Minaj.
A fan who made a fake account of the "Money" rapper, tried to make it look as though Cardi liked a tweet that claimed that Megan shaded Cardi, during her Instagram Live chat with Nicki Minaj.
During Nicki Minaj's and Megan Thee Stalion's Instagram live, they were praising each other and also discrediting rappers who don't write their own bars, which people quickly assumed was aimed at Cardi.
Megan said "Stop playing with Nicki Minaj like she ain't the muthaf**kin' GOAT, like she ain't that b**ch," Megan Thee Stallion mentioned during the Instagram Live.
Nicki responded "Thank you, Megan," Nicki responded appreciatively. "I already know the vibes on another level."
Cardi B took to Twitter to show that she wasn't involved at all and it was a fake account. The "I Like It" rapper found a hint to the forged account, above the lower case "i" in her handle.
She called out the fake account and tweeted wrote "f**king weirdos" on a post which exposed the fake account.