Charlamagne Tha God Fires Back At Nicki Minaj After She Claims She's "Banned" From His Show
16 August 2019, 10:19 | Updated: 16 August 2019, 10:25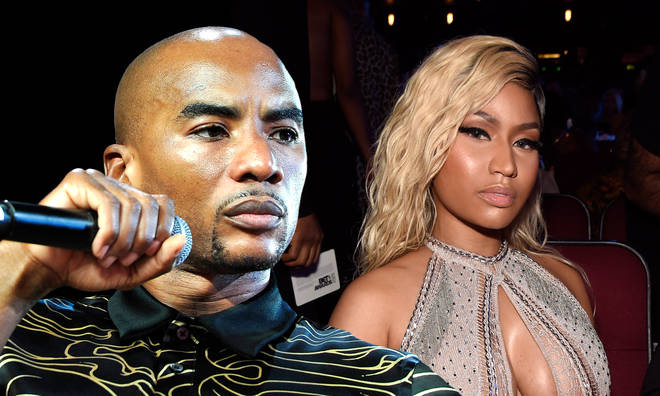 Charlamagne Tha God claims he 'never' banned Nicki Minaj from hip-hop radio show 'The Breakfast Club' after the rapstress tweeted she wasn't allowed on.
Charlamagne Tha God has hit back at Nicki Minaj after she claimed she was 'banned' from appearing on hip-hop radio show 'The Breakfast Club', which he co-hosts.
The 'MEGATRON' rapper, 36, wrote a tweet addressing the radio presenter, 41, and stated that she's not allowed on the popular show, before suggesting Charlamagne enjoys seeing people speak badly on her.
"Charlamagne get so excited when he thinks some1 bout to say smthn negative about me," she tweeted, "that tail get to wagging, that lil p*ssy get to poppin, he get to giggling.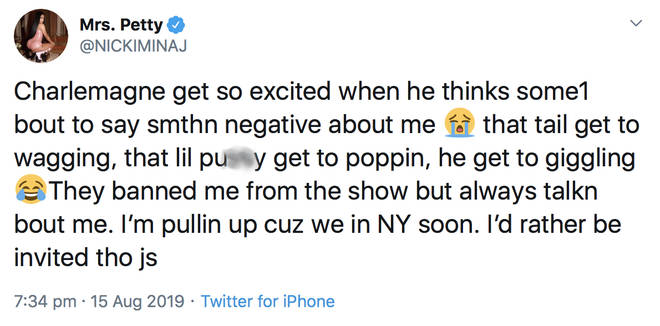 "They banned me from the show but always talkn bout me. I'm pullin up cuz we in NY soon. I'd rather be invited tho js."
Charlamagne, however, has refuted Nicki's claims. "There was never a problem with her," he told Page Six, "we never banned her from the radio station.
"There is not a consequence to what she has said now, or in the past. I don't know why she is saying that."
Charlamagne told the publication that he and Minaj "talk on the phone" and "text each other" and that "rappers are going to be rappers," and compared her attitude with "wrestling."
"I would be happy and welcome her to come on the show," he added. Nicki is yet to respond to Charlemagne comments.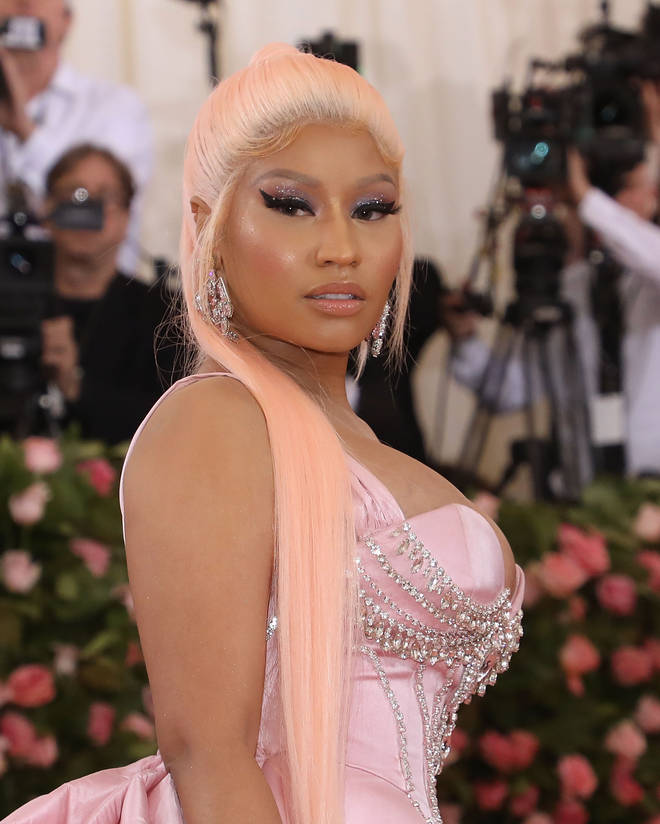 Earlier this week, the rapstress slammed rapper Rick Ross for dissing her on his 2017 song 'Apple Of My Eye', shortly after blasting Budden for claiming she was on drugs last summer.
During an interview on The Breakfast Club shortly after, Ross attempted to defuse the situation with Nicki, who also told him to "sit [his] fat a** down."
"She was around me a few times but other than that, she was a huge talent but she was playing a very important position at the time," he said.
"She was in between Meek [Mill] and Drake at the time. And what she don't know, and what she might not understand coming from a big homie like myself, playing that position, that was a very fragile role."