Ice Spice Feat. Nicki Minaj 'Princess Diana' (remix) lyrics meaning revealed
14 April 2023, 12:22 | Updated: 4 May 2023, 12:15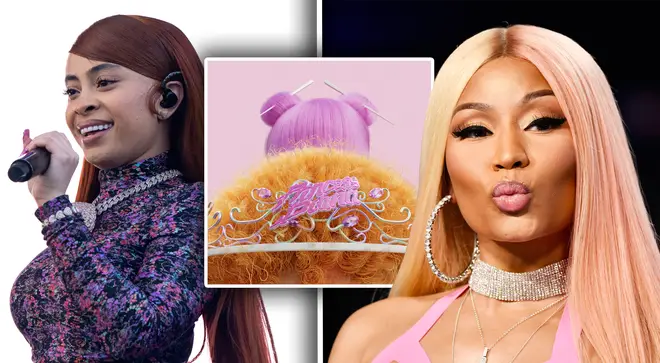 Nicki has hopped on the remix for Ice Spice's track 'Princess Diana'!
Nicki Minaj has joined up-and-coming rapstress Ice Spice on the remix for her track 'Princess Diana'!
The pair dropped the surprise remix mere weeks after Nicki mentioned Ice Spice on her track 'Red Ruby Da Sleeze', with both teasing the collaboration on social media.
Here's a breakdown of the lyrics from the track 'Princess Diana' by Ice Spice ft. Nicki Minaj.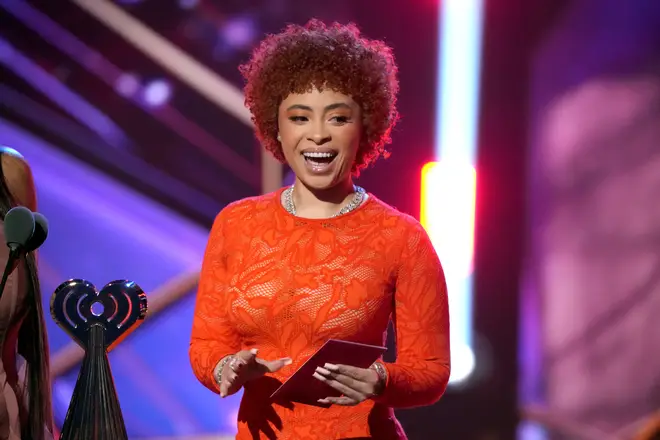 "Nowadays, I be duckin' them cameras / And they hype that I'm up on them banners"
Here Ice Spice is referencing her notoriety in the rap scene. Despite being fairly new, she has dominated conversation of rap in the past year and has racked up a huge and loyal fanbase.
'Banners' may be referring to billboards Ice Spice has appeared on, thanks to her catchy lyrics and iconic hairstyle.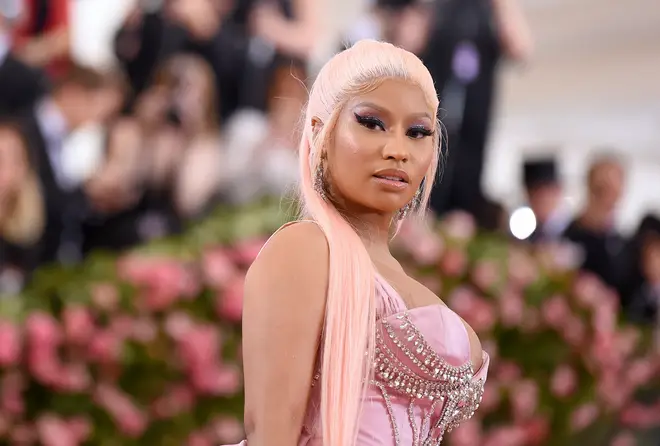 "They burned, they London Bridges / None of them b*tches British"
In this verse, Nicki takes the reins and pulls off one hell of a verse. She is playing on the phrase 'to burn a bridge', which means to get rid of a relationship and cut people off.
Nicki speaks in a British accent here, which she does on multiple tracks throughout her career.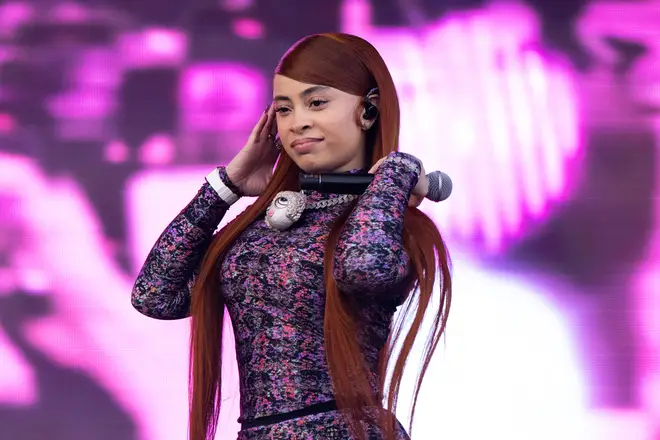 See the full lyrics for 'Princess Diana' below:
Intro: Nicki Minaj & Ice Spice
Heavy On It, mm-hmm
New York, stand the fuck up (Grrah)
We come out, it look like Princess Diana on the street (Grrah)
Ayo, Ice
(Stop playing with 'em, RIOT)
(Finish 'em)
Chorus: Ice Spice
Like, grrah, keep it a stack
B*tches move wock' 'cause they know I got bands (Damn)
They be chatting, I don't give a damn and I'm still getting money, I know who I am (Grrah)
Tryna be low, he gon' hit up my 'Gram (Grrah)
If he smart, he gon' act like a fan (Damn)
Thinkin' you bigger, they got ya head gassed (Grrah)
B*tches slow, so I give 'em a pass
Like, grrah, keep it a stack
B*tches move wock' 'cause they know I got bands (Damn)
They be chatting, I don't give a damn and I'm still getting monеy, I know who I am (Grrah)
Tryna be low, he gon' hit up my 'Gram (Grrah)
If he smart, hе gon' act like a fan (Damn)
Thinking you bigger, they got ya head gassed (Grrah)
B*tches slow, so I give 'em a pass
Verse 1: Ice Spice
And I just fell in love with a gangsta (Like)
So he put my name in a tat' (Damn)
But I don't let him come to the crib (Grrah)
So we get it on where we at (Grrah)
Nowadays, I be ducking them cameras
And they hype that I'm up on them banners
Calling my phone, but they know I don't answer (Why?)
In the hood I'm like Princess Diana (Grrah)
I'm thick 'cause I be eating oats (Huh)
B*tches not taking sh*t from me but notes
Wanna be me, so she do my emotes
And my name in her mouth so I bet she gon' choke (B*tch)
To her man, I'm the girl of his dreams
Thinking 'bout me when he brushing his teeth
He keep texting, I leave him on seen
Hottest b*tch out and they know what I mean (Know what I mean)
Chorus: Ice Spice & Nicki Minaj
Like, grrah, keep it a stack
Bitches move wock' 'cause they know I got bands (Damn)
They be chatting, I don't give a damn and I'm still getting money, I know who I am (Grrah)
Tryna be low, he gon' hit up my 'Gram (Grrah)
If he smart, he gon' act like a fan (Damn)
Thinking you bigger, they got ya head gassed (Grrah)
B*tches slow, so I give 'em a pass
Like, grrah, keep it a stack
B*tches move wock' 'cause they know I got bands (Damn)
They be chatting, I don't give a damn and I'm still getting money, I know who I am (Grrah)
Tryna be low, he gon' hit up my 'Gram (Grrah)
If he smart, he gon' act like a fan (Uno, dos, tres, quatro)
Thinking you bigger, they got ya head gassed (Boo, tomato)
B*tches slow, so I give 'em a pass
(This is a public service announcement, grrah, grrah, grrah, grrah, brr)
Verse 2: Nicki Minaj
I, I, I be eating my spinach (Spinach), they tried to clone my image (Image)
They burned, they London Bridges (Bridges), none of them b*tches British (No)
I know they know the difference (Grr)
And I just fell in love with a gangsta (Grrah)
So I hold him down like an anchor (Grrah)
He said if I keep it a hundred (Grrah)
That he'll keep me safe like a banker (Grrah)
Nowadays, I be making 'em famous (Grrah)
She the princess, so f*ck who you lames is? (Grrah)
Of course, I be pushing they buttons (Grrah)
I hold the control like the gamers (Woo)
Like grrah, keep it a stack
B*tches is ass if we keeping it crack
Bad little redhead, she 'bout to black
We come out, it's a movie, but we don't do BAP
Live from London, straight from the palace
Man dem ah gyalis ah text us like Dallas
Keep it a bean, yo
He talk nice 'cause the p*ssy game mean, ho (I knew it)
Chorus: Nicki Minaj & Ice Spice
Like, grrah, keep it a stack
B*tches move wock' 'cause they know I got bands (Damn)
They be chatting, I don't give a damn and I'm still getting money, I know who I am (Brr)
Tryna be low, he gon' hit up my 'Gram (Grrah)
If he smart, he gon' act like a fan (Damn)
Thinkin' you bigger, they got ya head gassed (Grrah)
B*tches slow, so I give 'em a pass (Oop)
Like, grrah, keep it a stack
B*tches move wock' 'cause they know I got bands (Damn)
They be chatting, I don't give a damn and I'm still getting money, I know who I am (Grrah)
Tryna be low, he gon' hit up my 'Gram (Grrah)
If he smart, he gon' act like a fan (Oop, damn)
Thinking you bigger, they got ya head gassed (Nope, grrah)
B*tches slow, so I give 'em a pass (Grr)
Outro: Nicki Minaj
Catch it, mm-hmm
Gag, it's the gag for me, haha
Princess
Oop