Kanye West Claims He Wants To "Smash" All Of Kim Kardashian's Sisters On Controversial New Song
13 August 2018, 11:37 | Updated: 13 August 2018, 11:46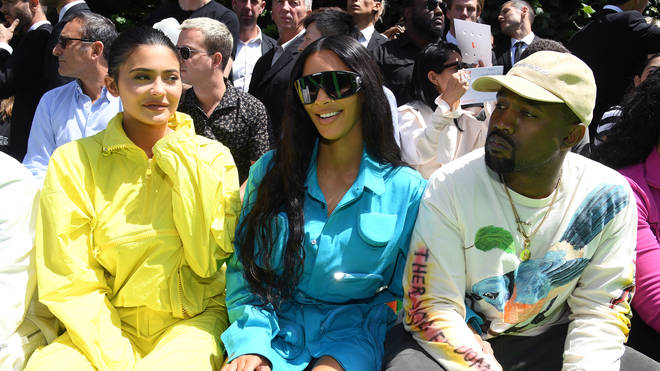 Kanye has sparked controversy again...
Kanye West has admitted he would have sex with all of Kim Kardashian's sisters if he had the chance, during a controversial new song.
The Chicago rapper, who is known for his controversial statements, unleashed the new song called 'XTCY' on 10th August.
The song's official cover art is a photo of the five Kardashian sisters at Kylie Jenner's 21st birthday last week, and includes some controversial lyrics about his relatives.
"You got a sister-in-law you would smash, I got four of 'em," raps Kanye.
"Damn, those is your sisters / You did something unholy to them pictures / Damn, you need to be locked up / Nah, we need a bigger hottub."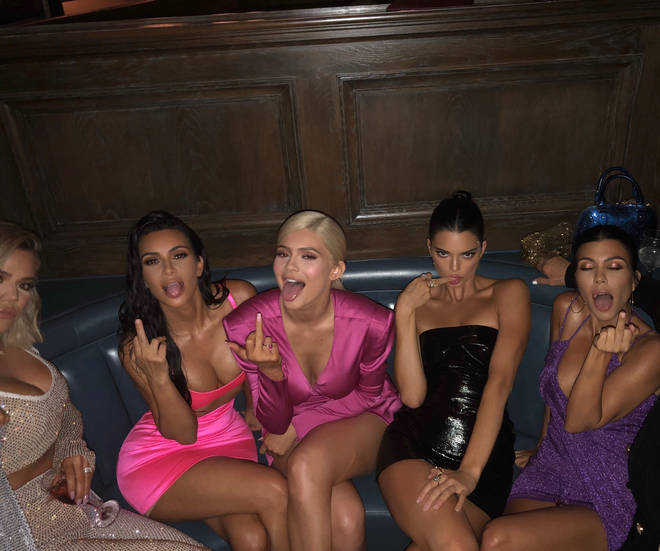 DJ Clark Kent, who posted a link to the song on his Twitter account, said Kanye West encouraged him to let the world hear the track.
"Sitting in the studio with my man @kanyewest and he said.. 'Clark, let that new 'XTCY' joint go!!! So.. ENJOY: NEW KANYE WEST," he wrote.
Interestingly, Kanye West's new song 'XTCY' was on the original tracklist for his latest album 'ye', which led to rumours it may be a song that was scrapped from the Wyoming project.
The Kardashian family are yet to respond the controversial lyrics however fans were quick to express their opinions on Twitter.
I love @kanyewest. But if my husband were to ever make a song about fantasizing over my sisters, we throwing hands.

— Ciara (@ciaramwolfe) August 12, 2018
Kanye West saying in his song "You got a sister in law you would smash? I got four of them" 😭😭😭😭

— Kyraa Smith (@kyraasmith_) August 13, 2018
Look, I know we're supposed to help our spouses through whatever they're going through but #KanyeWest is out here publicly declaring his lust for #KimKardashian sisters. Celebrities be having the most disrespectful marriages...

— LoLo (@Kilolaaa) August 12, 2018
Kanye West said in his new song "You got a sister in law you would smash, well I got four of them" and honestly I'm stanning again

— Jëan Yves Grey (@GreyMatterrs) August 11, 2018
kanye west has a song about jacking off to pictures of all 4 of his sister in laws and you still support him? if my brother in law did that to me I would hire a restraining order wtf

— carly (@milliesbellarke) August 12, 2018
Meanwhile, Kanye West also recently sparked controversy for his appearance on Jimmy Kimmel Live! last week.
The rapper was praised by Donald Trump after appearing to endorse the controversial US president during the interview.
"Thank you to Kanye West and the fact that he is willing to tell the TRUTH," he tweeted.
"One new and great FACT – African American unemployment is the lowest ever recorded in the history of our Country. So honored by this. Thank you Kanye for your support. It is making a big difference!"
Thank you to Kanye West and the fact that he is willing to tell the TRUTH. One new and great FACT - African American unemployment is the lowest ever recorded in the history of our Country. So honored by this. Thank you Kanye for your support. It is making a big difference!

— Donald J. Trump (@realDonaldTrump) August 10, 2018