Lil Dicky Reveals Why Kanye West Wasn't An Animated Animal In The 'Earth' Video
23 April 2019, 15:58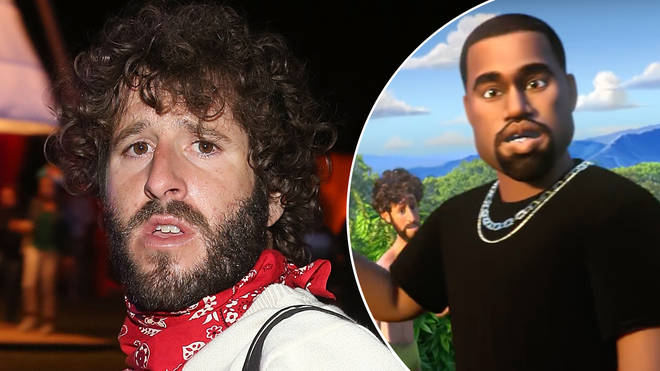 Rapper Lil Dicky has explained why Kanye West doesn't appear as an animal - and is voiced by Kevin Hart - in his new animated music video for his star-studded climate change song 'Earth'.
Lil Dicky is sharing the love for Kanye West, just days after unveiling his epic new song and music video, 'Earth'.
A star-studded roster of artists including Justin Bieber, Ariana Grande, Snoop Dogg, Miguel, Wiz Khalifa, Lil Jon and many more feature on the track, which focuses on climate change.
The musicians appear as animated animals in the video - well, all but one. Kanye West appears as an animated version of himself in the clip, although he is voiced by comedian Kevin Hart.
When Lil Dicky was approached and asked why the real Kanye West didn't take part in 'Earth', the rapper explained that it was simply too difficult to reach him.
"I just couldn't get in contact with Kanye," Dicky said. He then explained why Kanye didn't appear as an animal like the other artists - Justin Bieber as a baboon, Ariana Grande as a zebra and Miguel as a squirrel to name a few.
Dicky revesled it's because he just "loves Kanye," and confessed that the 'Ultralight Beam' rapper is a "big hero" of his.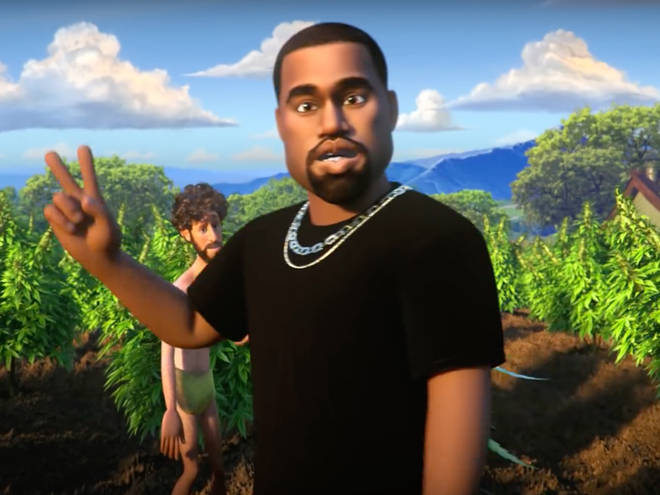 The 'Freaky Friday' rapper revealed in a recent interview that he is just "two songs away" from completing his hotly-anticipated sophomore album.
"I can't just go into the studio and pop out songs. Every song takes me weeks to write," he admitted. "Whatever I do now has to last five years where I can listen to it and not be upset."