Kim Kardashian trolled for 'awakening' claims after Kanye West tells her to dress less sexy
27 November 2019, 16:20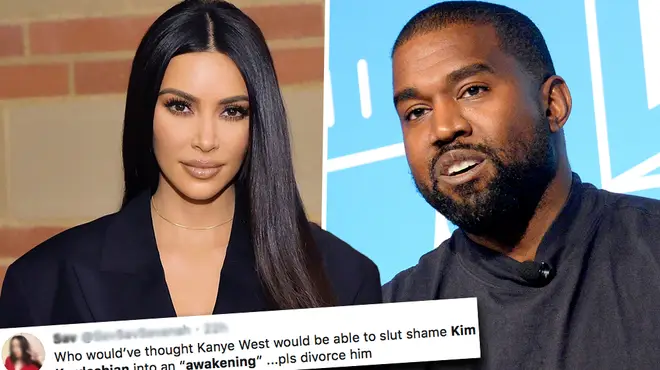 Beauty icon Kim Kardashian has revealed that she is going to share less bikini photos after having an 'awakening'. This comes days after she revealed Kanye told her to dress less sexy.
Kim Kardashian has been trolled after the internet sensation revealed that she is undergoing a lifestyle change. The 39-year-old social media icon has recently revealed her husband Kanye West suggests she "tone down" her sexy attire.
In a recent interview, Kim said "I am a mother of four.  I am going to be 40 next year," she stated. "When is it time to stop?" the reality TV star added.
The suggestion of her new image came after Kanye decided to embark on a spiritual journey. Kim is making a considerable effort to "honor" her husband as he's "going through this life change".
Therefore, Kim has decided to change up displaying her sexuality.
 During an The Cut interview, Kim "I guess I just don't care as much anymore to want to take tons of photos in a thong bikini," she told the publication.
Kim continued "I think I'm evolving to where I don't feel the need to want to keep up." Kim admitted that her new take on her wardrobe was inspired by Kanye even thought he gives her the freedom to be and do what she wants.
"But I have kind of had this awakening myself," Kim added.
"I realized I could not even scroll through Instagram in front of my kids without full nudity coming up on my feed pretty much all the time. And I definitely contributed to that."
Fans have made fun of Kim saying that she has had an "awakening" on Twitter. See fans tweets below.
@KimKardashian dressing less sexual because "she has had an awakening" is such garbage. Girl come on 🤦🏼‍♀️ Your husband is making gOspEl music now so you have to go along with his vision. You're not fooling anyone

— t•Wren🌿 (@triswren) November 27, 2019
kim kardashian suddenly censoring herself is 100% coming from kanye's sudden religious "awakening" and you can't convince me otherwise

— Nora O'Leary (@noleary97) November 26, 2019
Who would've thought Kanye West would be able to slut shame Kim Kardashian into an "awakening" ...pls divorce him

— Sav (@SavSavSavanah) November 26, 2019