WATCH: Kim K Claims Taylor Swift Helped Kanye West Rewrite 'Famous'
15 July 2016, 09:53 | Updated: 15 July 2016, 10:50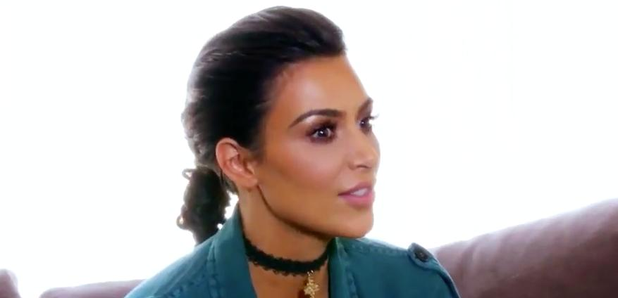 Kim didn't hold back.
Kim Kardashian claims that Taylor Swift helped Kanye West rewrite his controversial song 'Famous'.
The reality star previously claimed that Swift approved Yeezy calling her a b*tch in the track and now she has gone one step further, suggesting she even helped with the writing process.
"I've had it with people blatantly treating my husband a certain way and making him look a certain way, and I'm going to say how I feel," she says in a clip from next week's episode of 'Keeping Up With The Kardashians'.
"[Taylor Swift] legitimately quote said 'as soon as I get on that Grammy red carpet I'm gonna tell the press I was in on it," added Kim.
Meanwhile, Taylor Swift was also called out this week by Calvin Harris, expressed his frustration at her leaking news that she wrote 'This Is What You Came For'.
He also attempted to expose her past, tweeting: "I know you're off tour and you need someone new to try and bury like Katy ETC but I'm not that guy, sorry. I won't allow it."