Kanye West Opens Up About His Bipolar Experience In David Letterman Interview - WATCH
31 May 2019, 16:48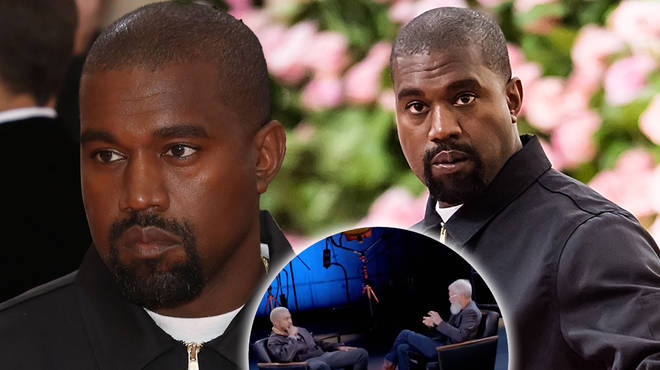 Kanye West has opened up about his mental health condition bipolar and gives details on how he feels when he has an 'episode'. The rapper also reveals bipolar is like having a "sprained brain".
Kanye West has opened up about his challenges with his mental health condition 'bipolar', on David Letterman's My Next Guest Needs No Introduction Netflix show.
From the clips teasers that have been released so far, Kanye seems to go in depth about his bipolar and extensively gives details on how he feels about his mental health.
In the new clip, Letterman ask questions about Kanye's cerebral, and the intricacies of his mental health.
The hip-hop icon responds:
"I wouldn't be able to explain that as much," admits Kanye.
He continues: "I'm not a doctor. I can just tell you what I'm feeling at the time. And I feel a heightened connection with the universe when I'm ramping up. It is a health issue."
Kanye adds: "This is like a sprained brain. Like having a sprained ankle," he says. "If someone has a sprained ankle, you're not going to push on him more. With us, once our brain gets to a point of spraining, people do everything to make it worse!"
The episode will be premiering later on today (May 31st). Kim Kardashian took to Twitter today and posted a photo of Ye and Letterman.
The reality TV star revealed that her husband Kanye has opened up a lot and we haven't seen this from Ye before.