Kanye West 'Jeen-Yuhs' Netflix documentary: Release date, trailer & more
8 February 2022, 17:45 | Updated: 8 February 2022, 17:48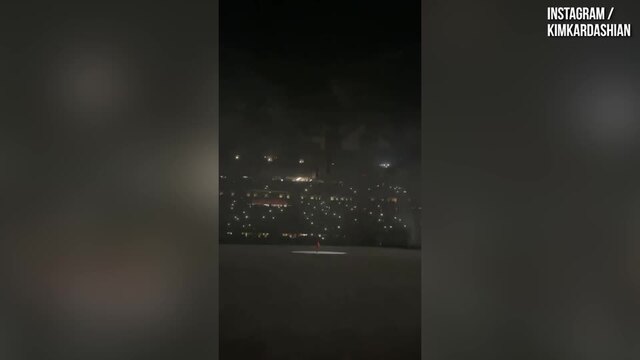 Kim Kardashian supports Kanye West at new album listening event
Kanye West's 'Jeen-Yuhs: A Kanye Trilogy' Netflix documentary will be landing in February 2022. Here's everything we know about the documentary...
Kanye West has a new exciting Netflix documentary on the way. Netflix announced the release of the multi-part documentary, giving fans a first look on what's to come.
The documentary, titled Jeen-Yuhs: A Kanye Trilogy, was reportedly acquired roughly $30 million. The filmmakers have followed Kanye West around for 21 years – now it's finally coming.
Here's everything we know about Kanye West's 'Jeen-Yuhs' documentary so far...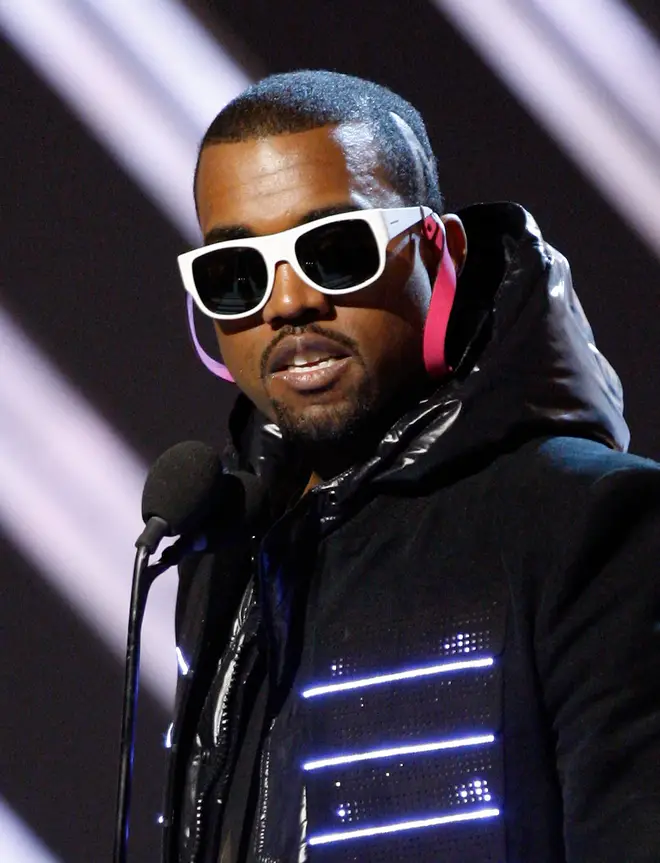 When will Kanye west's documentary be released?

The Netflix documentary will feature rare and never-before seen footage of Kanye West.

The three-part documentary will show a very young Kanye rapping and documenting his journey from the very start of his career.

The Netflix documentary will focus on Kanye west's life and career. Picture: Getty

It will including unseen home videos.

Jeen-Yuhs: A Kanye Trilogy, the three-week global event will launch on the streaming site this February.

The documentary will start on Netflix on Wednesday 16th February.

Earlier this year in April, Billboard first reported that the documentary was purchased by Netflix.

What is the trailer for Kanye West's documentary?

Netflix released a two minute teaser, giving fans insight of what is to come from the documentary.

Filmmakers Clarence "Coodie" Simmons and Chike Ozah (aka Coodie & Chike), created the documentary. The creative duo are also known for running the company Creative Control.

JEEN-YUHS | First Look Clip | Netflix

The pair also directed West's "Through the Wire" music video, as well as the third version of the "Jesus Walks" video.

Time Studios will also work alongside Creative Control to produce the documentary.

The teaser includes a home video of West and Mos Def rapping their song "Two Words" from West's 2004 album "The College Dropout."

The documentary will feature unseen footage from Kanye West's journey to being the person he is today.

While West is reportedly not involved in the creative aspect of the project, he has allowed Coodie & Chike to film him for over two decades.

Kanye West pictured at his "College Dropout" video shoot. Picture: Getty

The official synopsis reads: "In the late 1990s, as a young Kanye West dreamed of stardom as a rapper, a friend in Chicago picked up a camera and began capturing his improbable journey. A landmark documentary event presented in three acts from Coodie Simmons and Chike Ozah, JEEN-YUHS is an intimate and revealing portrait of Kanye's experience, showcasing both his formative days trying to break through and his life today as a global brand and artist."

What is the controversy around the documentary?

Kanye West revealed that he wanted to see the final cut for the forthcoming Netflix documentary, but it doesn't look like he's going to get it.

According to Rolling Stone, duo Coodie and Chike, who is the project's directors, have denied Ye's request to "be in charge of his own image".

"Me and Chike have a company called Creative Control," Coodie explained, "because you don't want to lose your creative control."

The director revealed that he spoke to Kanye about the documentary in Los Angeles on Tuesday (Feb 1).

"I asked him, 'Did he watch the film?' And he said, 'I have a process,'" Coodie recalled, while laughing.

"I said, 'That's great that you got your process.' And we just talked as brothers from that point."

Last month, the 'Gold Digger' rapper made a public declaration on Instagram, demanding that he have the final cut.

"I'm going to say this kindly for the last time," the 44-year-old wrote at the time."I must get final edit and approval on this doc before it releases on Netflix. Open the edit room immediately so I can be in charge of my own image. Thank you in advance."


Is Drake involved in the documentary?

On Monday (February 7), Ye took to Instagram to share a screenshot of a text exchange hints who may voice the project.

"I need Drake to do the narration," West reportedly texted the unnamed person.

In the caption to his post, Ye added, "DRAKE WANNA NARRATE THE DOCUMENTARY."