You Need To See James Corden's Hilarious Parody Of Kanye West's 'Fade' Video
31 August 2016, 10:59 | Updated: 1 September 2016, 13:54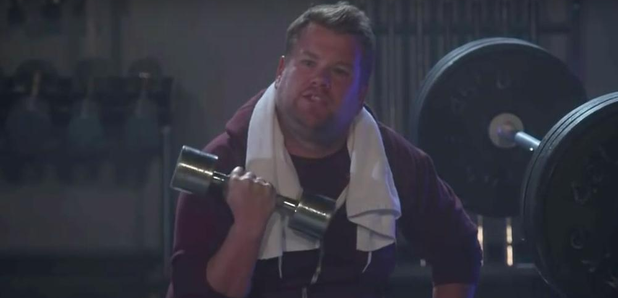 This is amazing.
James Corden has released an amazing parody of Kanye West's steamy new 'Fade' video starring Teyana Taylor.
The chat show host has hilariously placed himself inside of the highly talked about video and uses his British humour to complain about Taylor's frantic workout.
"That's too much oil, he says: "No-one needs that much oil."
Watch below:
Meanwhile, Teyana Taylor has revealed that her impressive dance routine was actually intended for Beyonce.
Speaking to Vogue, she said it was originally created for Queen Bey's 2011 single 'End Of Time': "[Beyoncé] loved it but she wound up not being able to use it because she was pregnant, but back then the world didn't know.
"All this time that choreography was just sitting there."
Meanwhile, Kanye West also gave a 4-minute speech at the VMAs before premiering his new video, addressing his controversial 'Famous' visuals, Amber Rose and more.