Drake Fans Are Convinced He's Got A New Song With Taylor Swift After Spotting This 'Proof'
10 May 2019, 11:14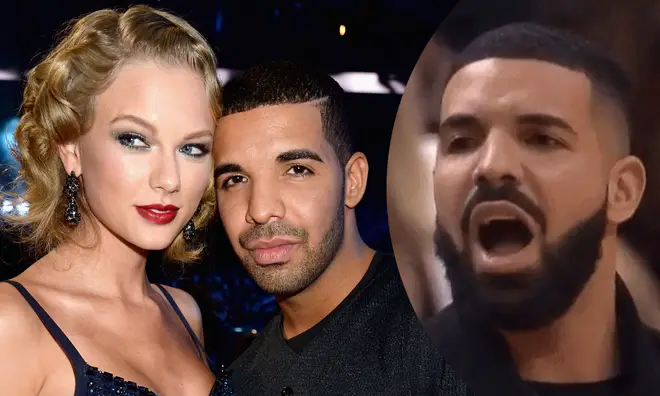 After praising his lyrics in her latest interview, Taylor Swift just dropped another big ol' hint that Drizzy Drake is going to feature on her new album.
It sounds like Drake has got another collaboration on the way - this time, with none other than Taylor Swift.
The 29-year-old pop star is readying her upcoming album, and dropped some major hints about the tracklist during her latest interview with Entertainment Weekly.
The cover features Swift wearing a denim jacket covered with badges and pins referencing artists including Selena Gomez, Dixie Chicks and, lo and behold, Drake.
Eagle-eyed fans quickly picked up on the pin of 'Hotline Bling' Drake next to another pin that reads 'Track 5,' hinting at Drizzy's potential placement on Swift's new album.
During her interview, the 'ME!' hitmaker praised Drake's bars. "I love his one-liners," she said, before quoting lines from his 'Scorpion' songs 'Summer Games' and 'Nonstop.'
"Like, 'You say I led you on/But you followed me.' Or 'This a Rollie, not a stopwatch/It don't ever stop." She added, "I love that [the fans] like the cryptic hint-dropping,
"Because as long as they like it, I'll keep doing it. It's fun. It feels mischievous and playful."
Rumours of a potential collaboration between the pair go back to 2016, when they were said to be recording songs together in the studio.