Drake Addresses "Fake Abs" Surgery Rumours After Posing Shirtless On Instagram
17 May 2019, 11:13 | Updated: 17 May 2019, 11:23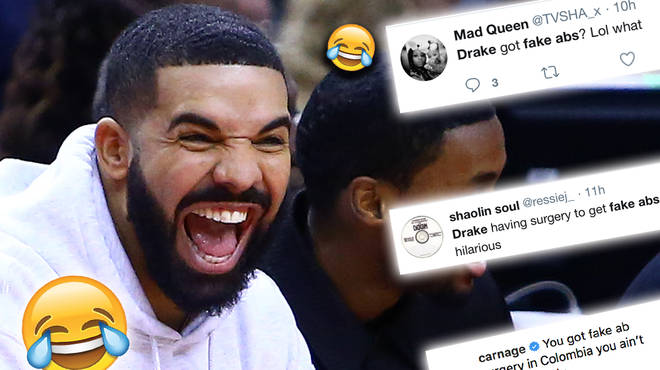 Drake has addressed the "fake abs" rumours that came after the superstar posted a shirtless photo of himself by a beach on Instagram...
Drake has savagely clapped back at DJ Carnage after came for his shirtless photo, which blew his Instagram followers away earlier today. The superstar showed off his results from going gym and posted a photo of his toned physique.
Drizzy has most fans thirst trapped with his shirtless photo, and others hating on his newly formed figure. However, Drake has smoke for DJ Carnage and threw major shade at him on Instagram.
Earlier today (May 17th) Drizzy posted a shirtless photo of him by the beach, wearing in shorts, a headband, trainers, socks and nothing else.
DJ Carnage commented underneath the Canadian rapper's post, accusing him of having "fake abs". Carnage commented "You got fake ab surgery in Colombia you ain't foolin anybody".

However, Drake shockingly retaliated and came for Carnage with major shade, hinting that he had interactions with his lover.
Drake replied ""@carnage is this cause you are angry about the one thing that happened with that one person the other day that you thought was your wifey," he replied. 

Drake previously brought out Carnage during his "Assassination Vacation" tour Amsterdam show.
Drizzy has been teasing his follow-up to 2018's double-disc effort, Scorpion. It is not clear whether Carnage and Drake have worked on new music, but it doesn't seem far fetched.