Everything We Know About Drake's Secret Snapchat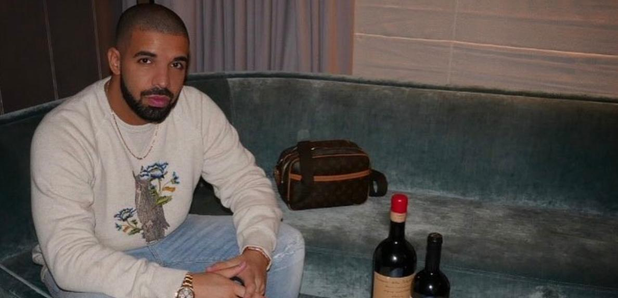 Views from the iPhone 6.
Drake's mystery Snapchat username is currently one of the biggest secrets in Hip Hop.
With more and more celebrities publicising their Snapchat accounts, including Kim Kardashian, the Canadian rapper has been strangely absent.
Some people have suggested that he simply doesn't have an account, however there are growing rumours that appear to suggest otherwise.
We currently don't know what his username is but we've put together all of the clues so far.
Here's everything we know about Drake's secret Snapchat account:
January 2016: Drizzy first appeared on Snapchat alongside DJ Khaled for a "special cloth alert".
DJ Khaled then claimed that he followed Drizzy on Snapchat in a radio interview:

February 2016: A clip of Drake on Snapchat then began circulating around social media.

March 2016: A video began circulating online showing Drake alongside a cancer patient and he claimed it was "the best Snapchat I've ever done before".

Then a fan captured himself watching Drake's Snapchat story

April 2016: Drake gave fans a tour of his new mansion on Snapchat

June 2016: Drake mocked a Bryson Tiller look-a-like while on a boat in the Dominican Republic.

Some fans just can't handle it anymore:
DRAKE HAS A SNAPCHAT, I REPEAT. DRAKE HAS A SNAPCHAT, LET ME SAY IT ONE MORE TIME JUST SO WE'RE CLEAR. DADD-, I MEAN DRAKE HAS A SNAPCHAT.

— ebon (@tyriquex) April 1, 2016
SOOOO DRAKE GOT A SNAPCHAT AND DONT WAMNA GIVE OUT HIS NAME SMFH OK WHERE IS THE LOYALTY

— HB-icy (@HeyHaleigh) April 1, 2016
Can Drake give us his snapchat or what

— Ailleen. (@ailleenjanelle) April 2, 2016

Maybe DJ Khaled has the key?
DJ Khaled prolly knows Drake's Snapchat ask him

— come and see reem (@TahrimOVO) January 22, 2016
April 2017: Seriously Khaled, we need details.
So, will Drake ever tell us his Snapchat name?!