Drake Reveals The Most Adorable Father's Day Gift From His Son Adonis
17 June 2019, 17:32 | Updated: 17 June 2019, 17:40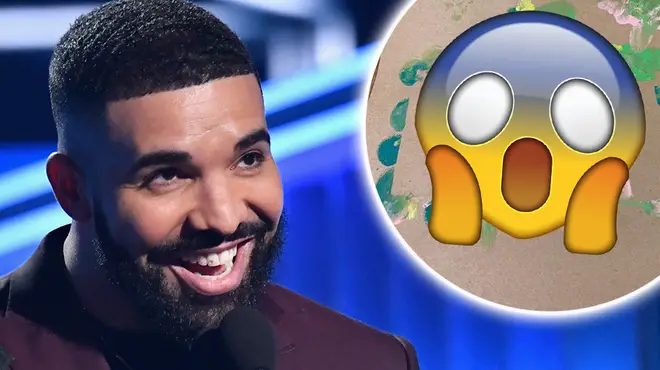 Drake has taken to Instagram to share his amazing Father's Day gift from his son Adonis, with his fans.
Drake has posted the sweetest Father's Day photos of his son Adonis' art work. Drizzy was pleased to receive a special gift from his first child on a day created to express appreciation for fathers.
Since Pusha T exposed that Drake had a son, Drizzy have been left with no choice but to embrace his son to the world. He still remains quite private but occasionally talks about Adonis.
The two pieces of artwork that Adonis gifted his dad for Father's Day features multi-coloured paint smears.
The first painting outlines the word "PAPA" on a brown canvas. Drizzy captioned the image "Happy Father's Day" with a blue heart emoji.
The Canadian rapper previously shared Adonis artwork with his followers on Instagram.
Last Christmas, Drake's son gifted him a hand-print painting for his father.