Drake's New Persona 'Petty Drake' Is Leaving Fans In Hysterics - WATCH
31 May 2019, 15:23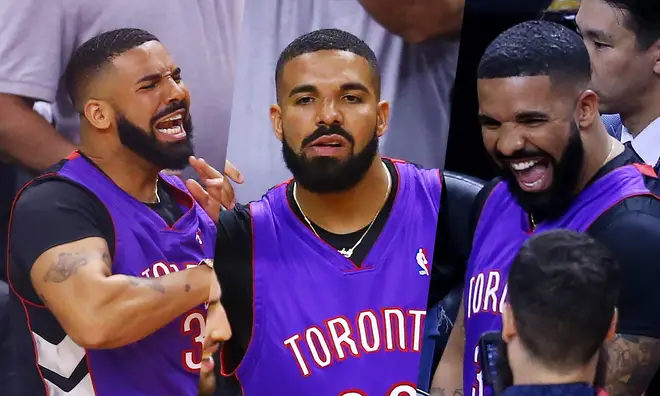 All eyes were on Drake during the first game of the NBA Finals this week as the Raptors faced of against the Warriors, and 'Petty Drake' took centre stage.
Drake was recently warned about his disruptive courtside behaviour, but it seems the Toronto Raptors superfan isn't trying to turn himself down anytime soon.
The 32-year old rapper, who also serves as team ambassador, took centre stage at the first game of the NBA Finals this week as the Raptors took on the Golden State Warriors.
At the end of the game, which saw the Raptors defeat the Warriors, footage shows Drake coming face-to face with Warriors player Draymond Green on the sidelines.
Drake calling the Warriors "trash" on their way off the court is class personified. On his worst day @ MSG Spike ain't do that.

pic.twitter.com/zqrQzFVaB2

— Downtown Josh Brown (@ReformedBroker) May 31, 2019
Drake appears to yell the word "trash" at 29-year-old Green - who is mentioned in Drake's song 'Summer Sixteen' - after what looks like a prickly exchange between the pair.
During the game, Drake can also be seen trolling Warriors player Stephen Curry. For starters, Drake wore a throwback Dell Curry Raptors jersey. Dell is Steph's father, who played for the Raptors from 1999 - 2001.
At one point, Drake even picked out a piece of lint from Steph's hair and shared it on Instagram, claiming he was going to sell it on eBay.
As you can imagine, fans had a field day as the newly evolved 'Petty Drake' has begun to take over. What a moment.