Drake Hilariously Clapped Back After Being Trolled With Pusha T Shirt At NBA Game
24 May 2019, 11:29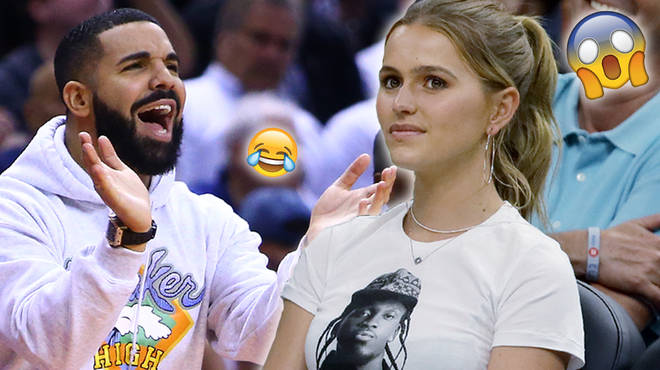 Drake has hilariously responded to the Buck's owner's daughter, after she trolled him by wearing a Pusha T top at the Raptors game.
Drake has been showing off his petty side recently on social media. The superstars most recent petty encounter is with Mallory Edens, who is the daughter of Milwaukee Bucks co-owner Wes Edens.
The 23 year-old Instagram star was spotted sitting at the court side of the Toronto Raptors Vs Milwaukee game, wearing a white T-shirt with Pusha-T's face on it.
Drizzy and Pusha-T had one of the most intense rap beefs to go down in history, in 2018.
The "In My Feelings" rapper responded with light humour, by following Eden on Instagram.
The star also went a step further and changed his Instagram profile picture to a photo of Mallory.

Drizzy even reposted the photo of her in her Pusha T T-shirt on his Instagram story.
Drake swiftly wrote "All is fair in war and war and trust me I'll still get your tickets to ovo fest" with cheeky humour.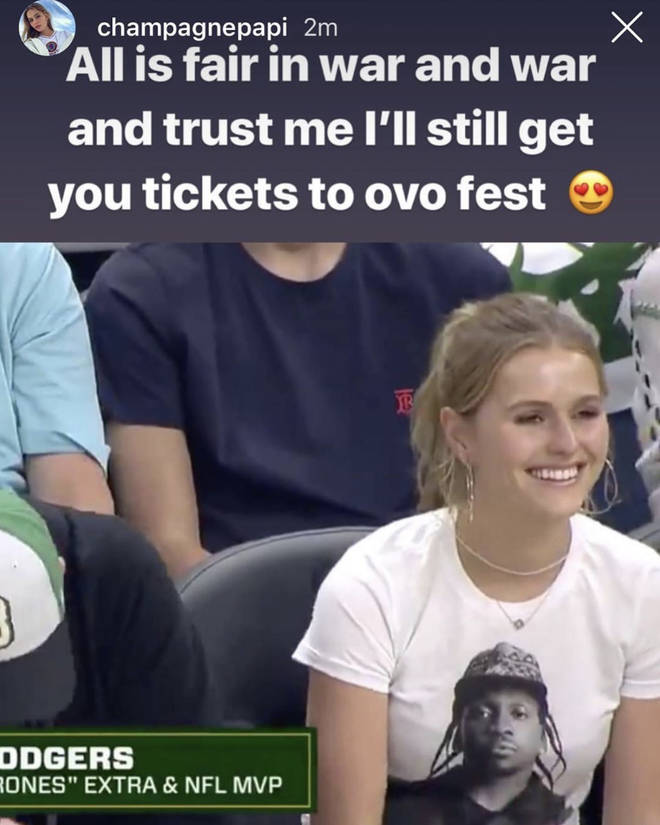 The petty humour all started when Mike Budenholzer, the head coach for the Bucks, called out Drizzy for his court side behaviour.
The Bucks owner tweeted "There's certainly no place for fans—or whatever exactly is what Drake is for the Raptors—on the court. There's boundaries and lines for a reason. The league is pretty good about that."
Drizzy responded by posting more sideline photo's of himself on Instagram and captioned it with a laughing and "Don't Care/Whatever" Emojis.
The Raptors won Game 5 against the Bucks. The Raptors will head back to Toronto for Game 6, and we can expect more hilarious news to come from that event regarding Drizzy.