Drake Given Custom OVO Jacket From Toronto Raptors With CRAZY Price Tag - WATCH
22 May 2019, 16:16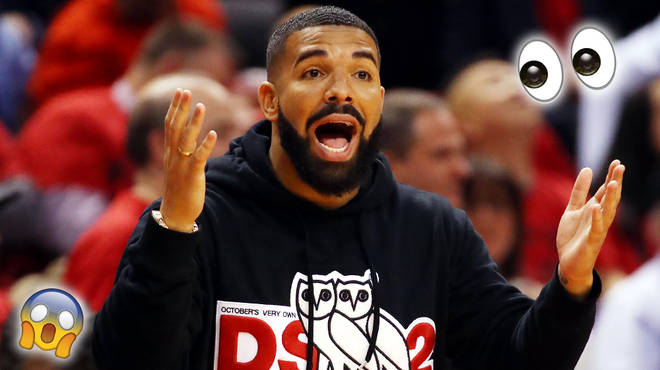 Drake received pricey luxury OVO-Raptors "jersey" jacket from the Toronto Raptors. Not only is the jacket embezzled with diamonds, it is made with a novelty story behind it...
Drake clearly loves Toronto sports and always makes an effort to support to his hometown. Drizzy recently received a special custom-made gift from one of his favourite teams.
The Toronto Raptors gifted the superstar with a custom-made Raptors/OVO sports jacket—an luxury item with a reported estimated value of $769,000.
The Raptors shared the moment where they gave Drizzy the jacket on Twitter. They also posted a series of photos and captioned them "You don't worry 'bout fittin' in when you custom made. #WeTheNorth".
The coat features the OVO owl logo encrusted with diamonds alongside the Raptors' emblem.
The clothier behind the OVO/Raptors jersey/jacket, Michael Nguyen recently revealed the details on the jacket to The Star.
The fabric for the jersey reportedly comes from a French mill by Toronto's Garrison Bespoke. It was reported that the jersey was one of the first examples of "jersey" cloth from 1927.
The diamonds embedded on the jacket are reportedly lab-grown and carbon-neutral. Nguyen reveals "This is truly a 1 of 1 piece" he told the star.
He continued "Both the jersey inside, which Drake himself helped design, and this very special piece of cloth. And the diamonds, of course".