WATCH: Meek Mill And Drake Re-Unite And Unveil Cinematic 'Going Bad' Visuals
8 February 2019, 16:06
After a long history of beef and drama, Meek Mill and Drake re-unite and reveal visuals for banger "Going Bad"
Philly Rapper and activist Meek Mill and Canadian rapper Drake surprises fans with the highly anticipated official video for "Going Bad". This is a fans favourite off the latters' chart-topping album Championships.
The famous duo fans label "the two best rap artists", competed in a rap battle last year where it got dark and turned into serious beef.
Although the beef took social media by storm, there is nothing better and more satisfying than seeing them come back together again and re-uniting.
The iconic rappers shook the streets up with a teaser visuals to the track.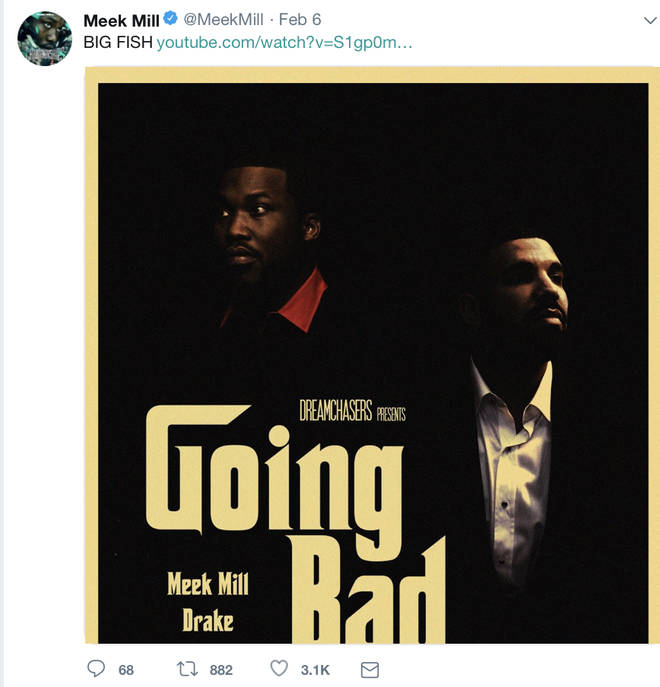 On Wednesday (Feb 6th) Meek teased the Kid Art directed visual on social media, by sharing a clip of him and Drizzy channeling top boss vibes in Rolls Royce Phantoms.
The video depicts them as the mature men they are after reconciling and getting together, despite the beef.
The "What's Free" artist, created a competition on Twitter urging fans to win a Championships ring by watching the "Going Bad" video.
Fans were instructed to watch the 'Going Bad' Video which premiered Live at 5pm est (Feb 6th), comment on the video, then add Meek as a friend on YouTube via the link in the description.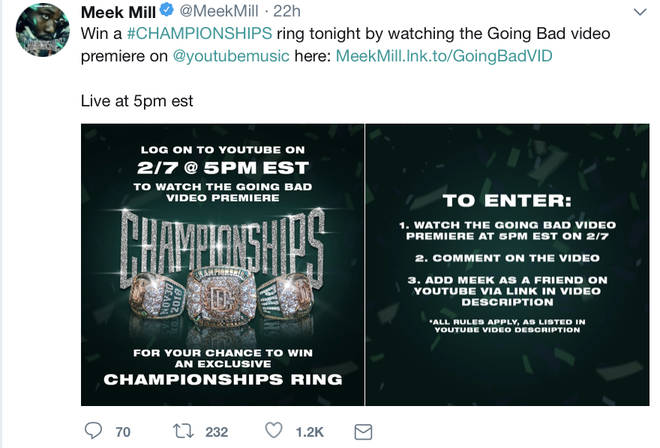 Directed by Kid Art, who uses combination of prestigious building and city scene setting shots to begin the video with a bang. The duo walks in a threatre-like building with a squad that is suited and booted.
The music video features the likes of Nipsey Hussle, Swizz Beats, T.I and DJ Mustard. The Going Bad visuals look crisp from the styling, setting, cars and the edit. It all comes together to create a great aesthetically pleasing watch.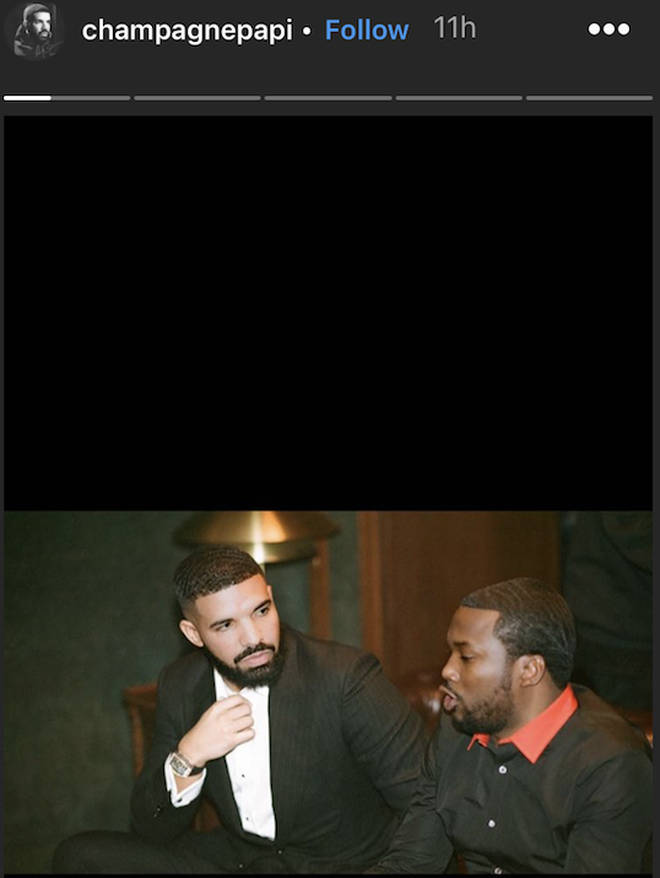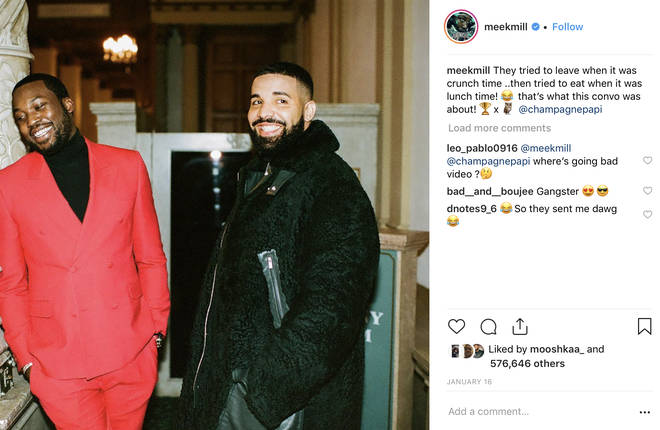 After the video had been premiered, Drake posted a cute snapshot of him and Meek Mill together on his Instagram Story.
Let us know what you think of the video on our socials.