Jorja Smith Addresses Rumours That Drake Got A Tattoo Dedicated To Her
24 August 2018, 12:27 | Updated: 24 August 2018, 12:31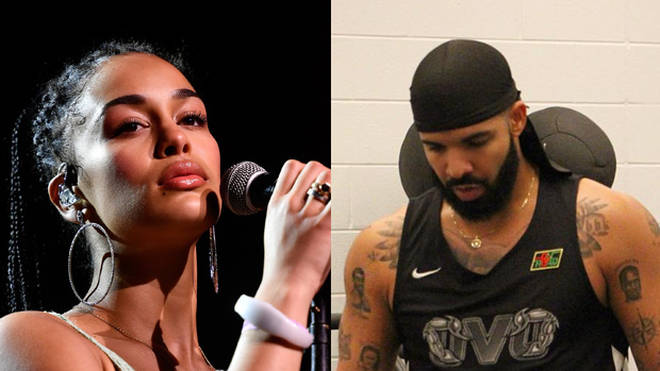 Jorja has finally responded...
Jorja Smith has addressed rumours that Drake got a tattoo dedicated to her during their rumoured relationship.
The pair, who collaborated on Drake's 'More Life' playlist, were romantically linked in 2017.
Some fans began to link Drizzy's "11" tattoo to the UK singer, in honour of her birthday on 11th June 1997 and debut EP 'Project 11'.
Drake then sparked more speculation following some cryptic lyrics in his song 'March 14', dedicated to his son.
"I got this 11 tatted for somebody, now it's yours," he rapped on the 'Scorpion' song.
However during a new interview with SSENSE, Jorja Smith has attempted to distance herself from rumours involving herself and Drake.
"No, that's definitely not true," she told the publication.
"If he has, I haven't seen it. I'm sure if he had a tattoo of me it would be on the internet somewhere."
However she did joke that his huge tattoo of singer Sade bears some resemblance to her.
"Look it's Sade, although it could be me right now with this net around my hair."
During the interview she brought up her current relationship with artist Joel Compass.
"We've been together for almost a year now," she said.
"His name is Joel [Compass], we wrote "The One" from my album. I posted a picture of him with the lyrics and everyone was like 'F*ck him!' I probably shouldn't have tagged him in it, I'm never posting a picture of him again."
During a song called 'Jaded', which many fans believe is about Jorja Smith, Drake appears to throw shots at their relationship.
Jorja Smith also addressed the lack of privacy that comes with her rise to fame.
"Everyone wants to know what you're doing. Everyone already knows what you're doing. Everyone has an opinion on what you're doing," she said.
"Did you see the photo I posted in the red dress and everyone commented that I look pregnant? I get it, I don't have the flattest tummy.
"What I don't understand is why people would choose to spend three minutes of their day making someone else feel like sh*t.
"I try not to pay too much attention to it because you can get really sad and it's not real, none of it is real."