Drake Exposes Troll Who Lied About "Fake" Wedding He Asked The Rapper To Perform At
21 August 2019, 13:57 | Updated: 21 August 2019, 15:27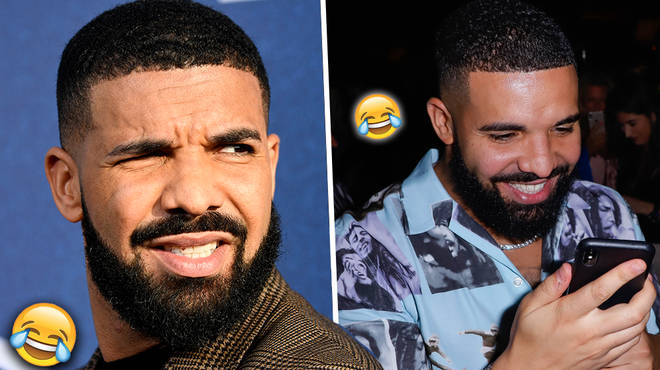 Drizzy Drake has responded to a troll who convinced the rapper to perform at his "fake" wedding. The troll came clean to Drake and revealed who the account owner really is.
Drake has called out a troll on social media who lobbied for Drake to perform at his wedding. Last week, a male who made a "drake_wedding" account asked Drizzy to perform at his "wedding".
However, the "Gods Plan" rapper has revealed the truth about who is behind the account and what their real intention is.
Drake has revealed the DM's from the account, where he asked Drake to perform at his "wedding".
The message read "Guys! It would mean the world to me if you guys could help me achieve this goal! I made this account so I can surprise my fiancé! Story share this so more people can see!" on Instagram.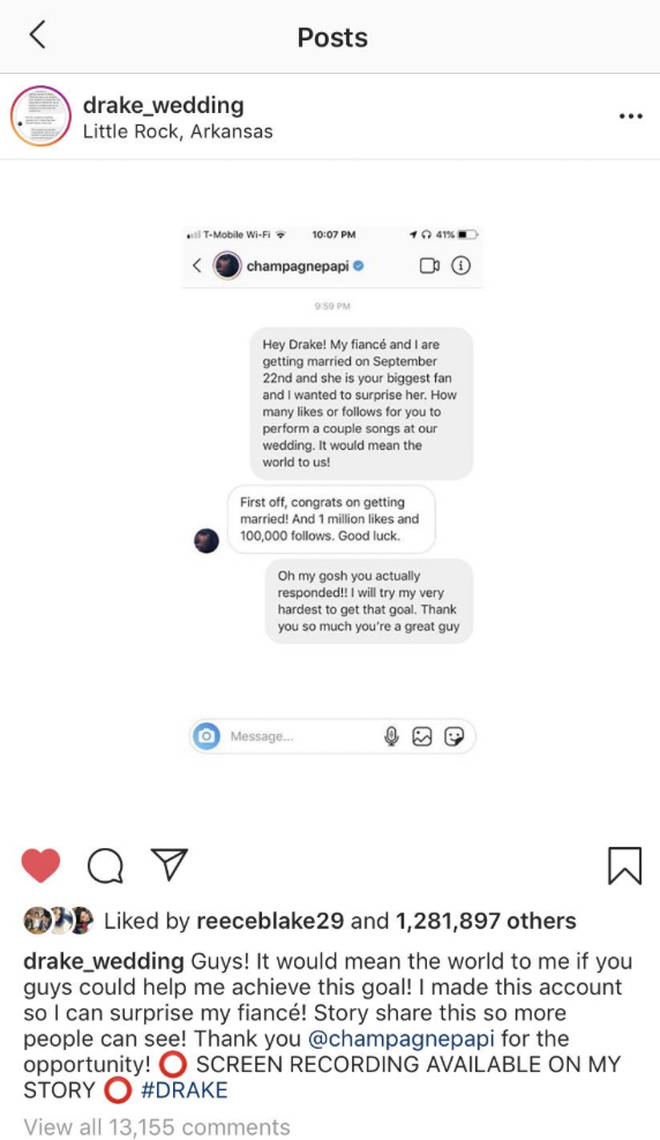 In the DM posted by Drake, the owner of the account, who has been identified as Jacob Hawk, asks Drake how many likes or follows it would take to get him to perform at the wedding.
Drizzy actually responded to Hawk and promised if he got a million likes and 100,000 follows on the account, then he will show up to the wedding.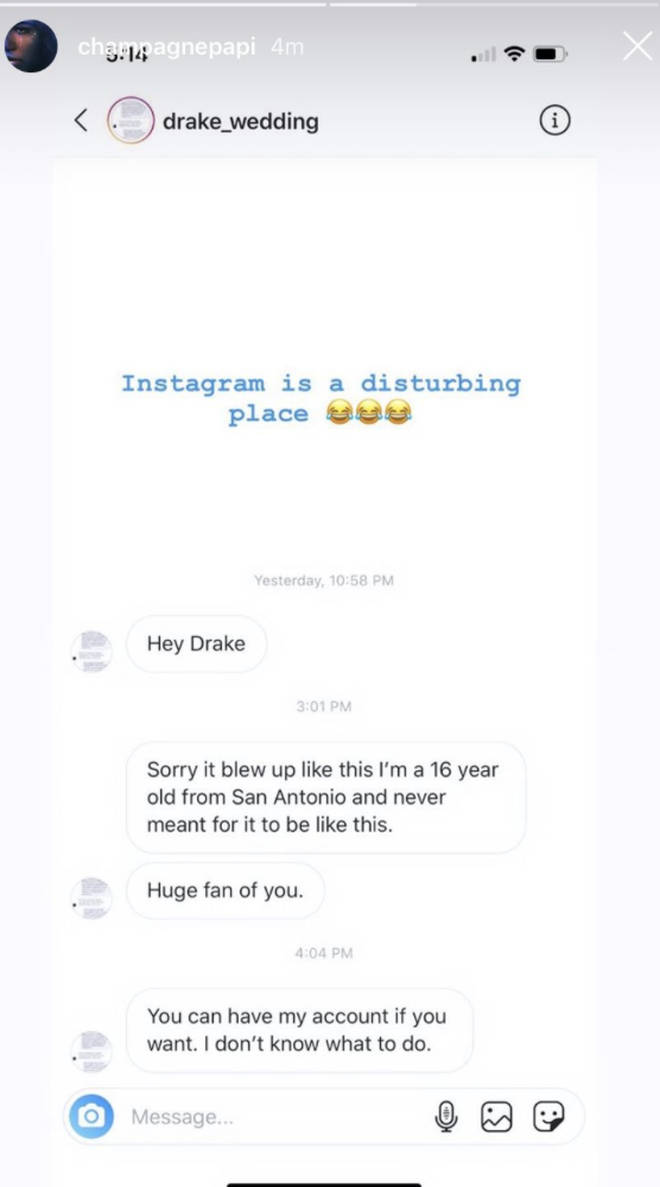 However, it turned out that it was a fraudulent fan just trying to get Drizzy to respond. The "6 God" took to his IG Stories to post a screenshot of messages from the @drake_wedding account.
Drake captioned the photo exposing the DM's saying "Instagram is a disturbing place" with multiple laughing emojis.
The account owner then confessed that he made up the story. "Sorry it blew up like this I'm a 16 year old from San Antonio and never meant for it to be like this. Huge fan of you," they wrote.
He added "You can have my account if you want. I don't know what to do."