Drake 'Certified Lover Boy': 6 leaked songs rumoured to be on the album
21 January 2021, 09:14 | Updated: 1 March 2021, 12:29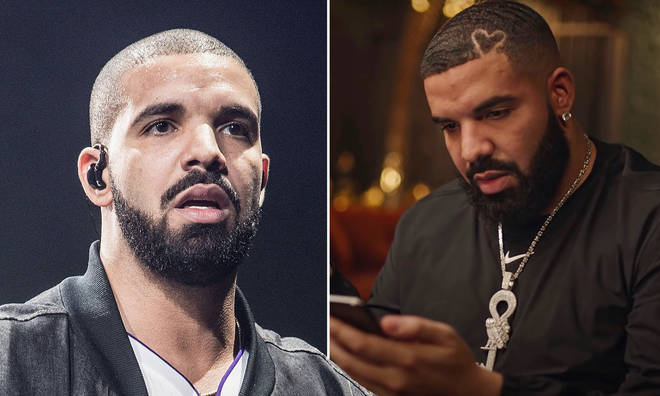 Drake's new album 'Certified Lover Boy' is dropping this month - will these leaked songs be on there?
Drake has announced that his hotly-anticipated sixth album Certified Lover Boy will not be dropping in January 2021 as he previously confirmed. But, despite the delay, fans are still dying to know what the record will sound like.
As is the way with an upcoming Drizzy drop, hoards of alleged unreleased songs recorded by the 'Laugh Now Cry Later' hitmaker have leaked online in recent months.
Let's face it, Drake is arguably the biggest artist on the planet right now, so it's probably not too likely that any of these tracks will feature on the album in their current form.
However, they could be the bones of some of the songs of CLB's tracklist. And hey, if they aren't, we've just got some tasty new Drake snippets to enjoy.
'Not Around'

Out of the all the leaks mentioned in this article, 'Not Around' is the one with the most weight.

The original version of the song leaked in March 2020 and has remained a favourite of Drake's unreleased tracks among fans.

According to Genius, Drake actually confirmed that the final version of 'Not Around' would appear on his sixth studio album during an Instagram Live with OVO Mark.

Some fans initially thought the track was produced by Pi'erre Bourne, but he denied this on Twitter.

'In The Cut' ft. Roddy Ricch

In July 2020, a supposed collaboration between Drake and fellow rapper Roddy Ricch leaked online.

Some fans were unsure as to whether the song was Drake's primarily or whether he was featuring on a song by Roddy. Most think it belongs to Drake.

Producer Boi-1da previously played the track during an Instagram Live battle with Hit-Boy which build much anticipation for the album's release.

Roddy Ricch and Drake reportedly collaborated on a new song for his album. Picture: Getty

'Lucky Lefty'

At the beginning of 2021, a song allegedly titled 'Lucky Lefty' leaked online, and it received overall positive reactions from fans.

'Zodiac Sign' ft. Jessie Reyez

A collaboration between Drake and R&B singer Jessie Reyez titled 'Zodiac Sign' leaked online in March 2020, around the same time 'Not Around' and a few other alleged Drizzy tracks surfaced.

Drake and Jessie are both from Toronto, so it was only a matter of time before the Canadian hitmakers linked up. Could this track be featuring on CLB?

Could Jessie Reyez be featuring on Drake's new album? Picture: Getty

'Intoxicated'

In August 2020, an unreleased song called 'Intoxicated' leaked, and fans were loving the smooth, chilled-out track.

The leaked track was in a pretty unfinished form, but even it's skeleton was a hit with OVO stans, who can't wait to see if it makes the album.

'What's Next'

At the end of February, another unreleased Drake track titled 'What's Next' leaked online.

The jumpy, trap-infused track sees Drizzy flex his rap skills and talk on a braggadocios level. At this time, it's unclear whether the track will feature on CLB.