Drake's Birthday Party Awkwardly Interrupted By Pusha T
28 October 2019, 16:13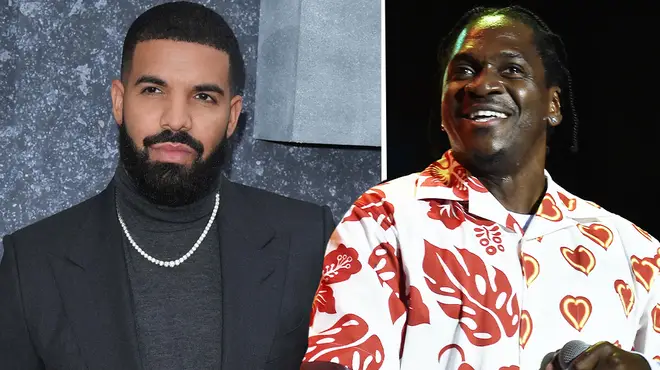 Pusha T's remix to Kanye West's "I Don't Like" awkwardly played during Drake's 33rd birthday party.
Drake celebrated his 33rd birthday last week, where many of his friends were in attendance, including his ex flame Rihanna.
However, the party got to an awkward stage after the DJ started to play G.O.O.D. Music's remix of Chief Keef's "Don't Like," which features Drizzy's rival Pusha-T.
The moment was captured on camera and quickly circulated on social media. However, as the song played, OVO Mark, one of Drake's oldest friends, stopped it from going any further.
In the video Mark says "Nah" Mark definitely while waving down the DJ. 
Drizzy took to his Instagram to reflect on his birthday. "I've spent many nights over the last 4 or 5 years feeling like people did not like me or resented me for things beyond my control," he wrote.
He continued "I would sometimes settle into this mindset for months at a time. Today I woke up and looked at my phone and realized how much positive energy and how many unbreakable bonds I have in my life from incredible people."
Drake added "All the messages and posts just reminded me that I am covered in a blanket of love and support and I should never second guess that. Thank you for a truly uplifting day. Love you all forever."