Joe Budden Suggests Drake Might Be To Blame For Summer Walker's Split
24 October 2019, 14:09 | Updated: 24 October 2019, 14:15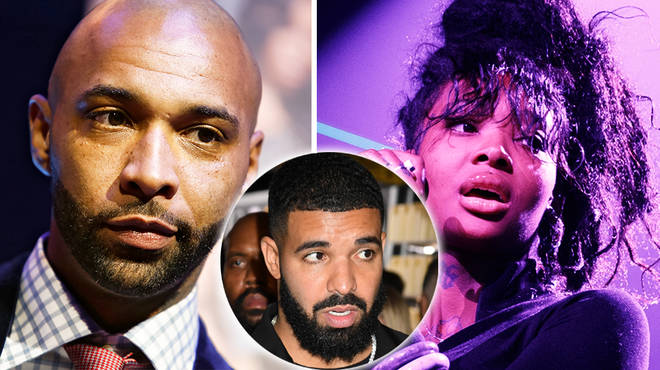 Rapper Joe Budden has alleged that Drake may be the reason behind Summer Walker and London On Da Track's break up.
Joe Budden recently suggested that Drake was the reason behind Summer Walker and London On Da Track's split.
R&B singer Summer Walker and London On That Track, who produced much of her hit debut album Over It had been dating.
Last week, Summer Walker took to Instagram to announce her break up with London, while accusing him of chauvinistic behaviour. The producer responded on his Instagram story with a snake emoji.
After Drake remixed Walker's "Girls Need Love" record, he sent a direct message to Summer Walker a few weeks ago to congratulate her on the release of her new album.
On the latest episode of The Joe Budden Podcast, Budden himself broke down Walker's "chauvinist" message, arguing that London must have had an issue with Drake direct messaging her about his favourite song on the album.
The "Pump It Up" rapper alleged that Drake's emoji-filled Instagram message, made London feel uncomfortable.
Budden said "I'm going to just say it. It was Aubrey. Let's not even get to Aubrey's DM for a minute," also said of a publicized  DM that Drake sent her complimenting her new album. 
Summer Walker confessed that didn't like that being an "alpha", thus the public breakup.