Drake Spotted Out For Dinner With Baby Mama After She Attending His Paris Show
14 March 2019, 10:25 | Updated: 15 March 2019, 10:24
The 'In My Feelings' rapper was spotted out for dinner with Sophie Brussaux, the mother of his baby son Adonis, after she was seen twerking up a storm at his Assassination Vacation show in Paris.
Drake is currently touring Europe on his Assassination Vacation Tour, and his latest stop in Paris was attended by none other than Sophie Brussaux.
Brussaux is the mother of the Canadian rapper's son, Adonis, and the couple have kept their relationship fairly under wraps since news broke of Drizzy's baby boy.
This week, however, the pair were spotted out for dinner with friends in the French capital after Sophie attended his concert at the AccorHotels Arena.
Sophie filmed the dinner date on Instagram shortly after posting a video of herself twerking as Drizzy performed.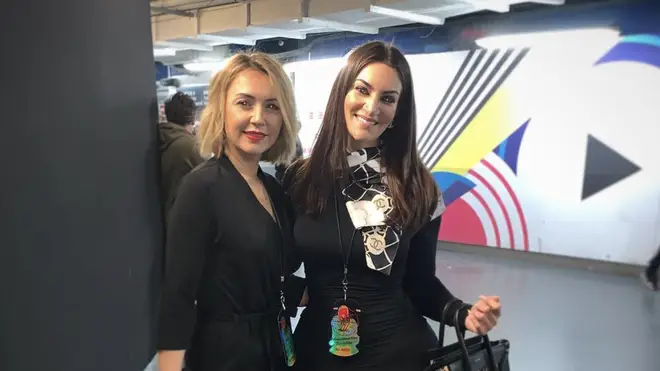 Sophie, a French adult movie star-turned-artist, is yet to speak publicly about Drake, while the rapper last year said he has "unconditional love" for Brussaux.
"I want him to love his mother and I have to project that energy," he told LeBron James, after describing Adonis as having "crazy blue eyes — baby blue eyes."
He added, "all of the things I've learned from and through my father and the incredible things I've learned through my mother about patience, about unconditional love."
Meanwhile, Drake is set to return to London's O2 Arena on April 1st.