Does Drake own 100 Thieves?
8 April 2021, 14:11 | Updated: 8 April 2021, 15:39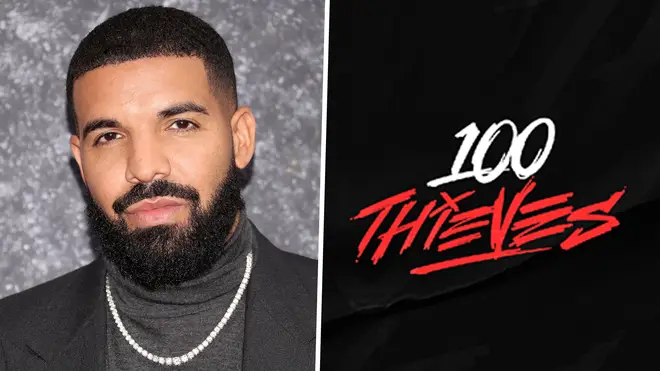 What is '100 Thieves'? Did Drake invest in the e-sports organisation?
Drake is a multi-millionaire artist and businessman, who has invested into several ventures outside of his musical career.
In 2018, the Canadian rapper transitioned from casual Fortnite player to being apart of a professional e-sports organisation called '100 Thieves'.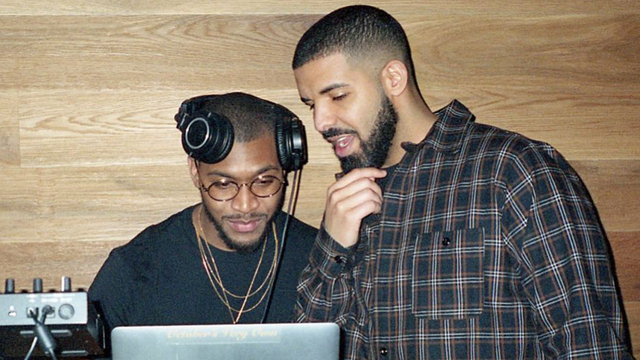 Drake Playing Fortnite On Twitch
The Los Angeles based lifestyle brand and gaming organisation was founded in 2017 by Matthew "Nadeshot" Haag – a former OpTic Gaming Call of Duty team captain.
But does Drake own '100 Thieves'? What role does he play in the business?
Does Drake own '100 Thieves'?

Drake and American media entrepreneur, record executive and investor, Scooter Braun, became co-owners of '100 Thieves' in October 2018.

The company was originally founded by Matthew "Nadeshot" Haag the previous year.

Drake congratulates 100 Thieves' victory at CWL London.

Picture: Instagram

While the investment came as a shock to Drake's fans, it seemed as though Drake and Braun had a plan.

Unlike other popular e-sports organizations, such as Evil Geniuses and Cloud9, 100 Thieves is more on par with a streetwear brand, which Drake's hip-hop fan base indulges in.

Matthew 'Nadeshot' Haag and Drake.

Picture: Twitter

Drake and Braun joined Haag and Cleveland Cavaliers chairman, Dan Gilbert, as co-owners of '100 Thieves'.

On Wednesday (Apr 7) 100 Thieves announced that two of its biggest content creators, Rachell "Valkyrae" Hofstetter and Jack "CouRage" Dunlop, will become co-owners.

"As a streamer and former pro-player myself, I always wanted 100 Thieves to be an organization guided by and built to be a platform for content creators," Haag said in a statement.

"Rae and Jack have been with us since 2018 and 2019, respectively, and are significant contributors to 100 Thieves."

"They deserve recognition for what they've done for the company to date - and we want their strategic input on what we can all do together in the future."

What is '100 Thieves'?

'100 Thieves' is a Los Angeles based lifestyle brand and gaming organisation which has teams competing in several video games, including; Call of Duty, Call of Duty: Warzone, Fortnite Battle Royale, League of Legends and Valorant.

The Thieves' League of Legends team is a franchise team of the League of Legends Championship Series (LCS).

It also has a franchise for the Call of Duty team branded as the 'Los Angeles Thieves'.

The brand is described as the 'Supreme of e-sports' and is compared to groups like FaZe Clan, which is run by popular YouTube creator, FaZe Banks.

The official press release for Drake and Braun's investment refers to 100 Thieves as a e-sports organisation, alongside a "lifestyle brand" and "apparel" company.

Haag is a content creator and former professional gamer that Drake aimed to get involved to invest in the gaming industry.

The founder of the company, Haag, has a massive following on YouTube and has major networks within the e-sports entertainment industry.

Drake also has a great connection with some of the most popular gaming entertainers and players.