Chris Brown Responds After Facing Jail Sentence For "Illegally" Owning A Pet Monkey
28 December 2018, 10:23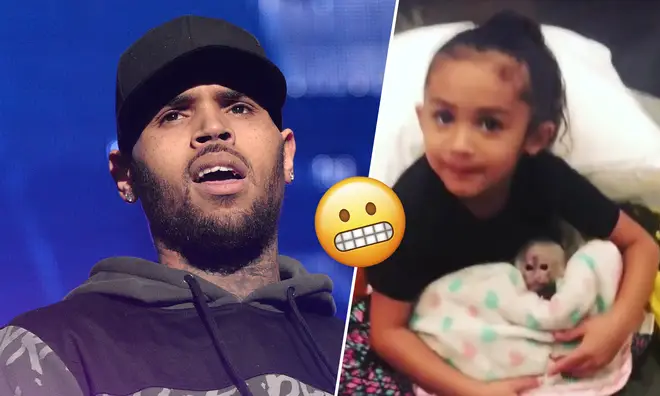 Breezy could be facing a stint behind bars for keeping a pet monkey without a permit, reports claim. The monkey, named Fiji, could be seen playing with Brown's daughter Royalty in a video last year.
Chris Brown could be facing six months in jail after being charged with keeping an exotic pet without a permit, reports claim.
According to TMZ, the 'Freaky Friday' singer has been accused of illegally harbouring a capuchin monkey named Fiji at his Los Angeles home back in 2017.
The California Department of Fish and Wildlife was allegedly contacted by people who knew Brown was keeping the monkey, before authorities came to his house to find he didn't have a permit.
They reportedly secured a warrant and planned to raid his home, but Brown handed over the monkey voluntarily. Footage posted by Brown in December last year shows his daughter, Royalty, holding the baby monkey in her lap.
However, reports claim that Brown is "adamant" that the aforementioned video was not taken at his home in Los Angeles home, but rather in Las Vegas. He claims that the monkey was living there with a relative who was the "real owner".
Despite authorities taking the animal into custody in Los Angeles, Brown claims that, by coincidence, his relative was in town with the monkey at that time.
Brown is due to appear in court on 6th February 2019.