Chris Brown's New Blonde Hair & Throwback Dance Spark 'Welcome Back' Comments
2 October 2019, 10:53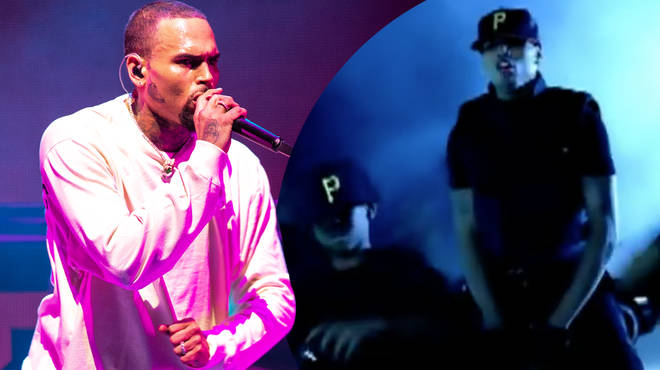 Virginia singer Chris Brown stuns fans with his throwback dance moves and blonde hair. Breezy posted a video of himself "krumping" on tour.
Chris Brown is known for his exquisite stage presence that he brings. Whether it's his tight dance choreography, the stage set, or his vocals, Breezy knows how to put on a good show.
The "Privacy" singer is fresh off the release of his new album Indigo and, he's promoting the record through the nationwide"Indigoat" tour. Breezy has stunned his fans with his extravagant styles of dancing and his new hair colour.
On Tuesday (1st Oct) Breezy took to Instagram and posted a new video of him dancing while performing hit 2007 "Wall To Wall".
The "No Guidance" singer began krumping, which is a street dance with exaggerated and free movement.

Its safe to say Breezy's fans love a bit of nostalgia and really like it when he throws it back to his old dancing styles every once in a while.
Not to mention, bringing back his signature blonde hair. Breezy's comment section has been flooded with fans calling him "Blondstopher".

Breezy uses his footwork, popping krumping and body locking abilities on stage. He never fails to amaze the crowd he's performing to as he provides high energy and offers excitement.
Michael Jackson has been a clear inspiration for him as the singer has mentioned on several occasions. 50 Cent recently claimed that Chris Brown is better than Michael Jackson, after seeing an impressive video of Breezy doing multiple backflips.

In other Chris Brown news, the 30 year-old singer recently announced that there will be an extended version of 'Indigo'. There will be 10 additional songs added to the tracklist.