Mike Tyson Confirms He Will Train Chris Brown For Soulja Boy Fight – WATCH
9 January 2017, 10:03 | Updated: 9 January 2017, 10:09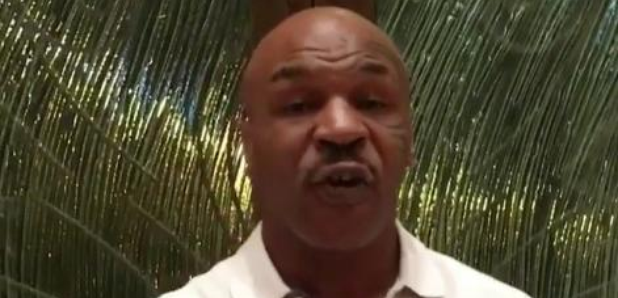 The former heavyweight champ will be in Breezy's corner.
Mike Tyson has confirmed that he will train Chris Brown for his upcoming boxing match against Soulja Boy.
The former heavyweight champion also claimed that he will teach Chris Brown every dirty trick in the book, including how to bite somebody's ear off.
Tyson famously bit off Evander Holyfield's ear in a heavyweight championship boxing match back in 1997.
"Soulja Boy, what the f*ck are you talking about? Only thing I'm gonna teach him is to bite somebody's ear," he said.
"Yeah, that's right. I'm gonna teach him every dirty trick in the book to knock you out."
Watch below:

50 Cent revealed that Tyson would be training Chris Brown over the weekend.
"I just got off the phone with Iron Mike Tyson, so Iron Mike is going to train Chris Brown," he revealed.
"Now we're gonna see because this is going to be a show! When I put on a show, I put on a show..."

The rapper has allegedly bet Floyd Mayweather $100,000 that Chris Brown will beat Soulja Boy in the fight.
Meanwhile, Mayweather is serving as the fight's promoter and will also train Soulja Boy for the bout.
The celebrity boxing match is set to take place in Las Vegas on 28th January, after the fight was pushed forward from its original March date.