Floyd Mayweather And 50 Cent Pick Sides In The Chris Brown Vs. Soulja Boy Fight
5 January 2017, 10:54 | Updated: 5 January 2017, 10:55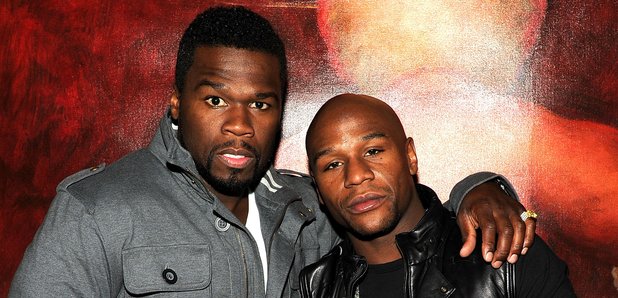 Who will win?
Chris Brown and Soulja Boy are going head-to-head in a celebrity boxing match in an attempt to settle their ongoing beef, and it seems Floyd Mayweather and 50 Cent have already placed their bets.
Professional boxer Mayweather announced via Instagram that his Mayweather Promotions company is backing the fight, which is scheduled to go down in Las Vegas this March.
It seems that Floyd has already picked his favourite to win, as Soulja Boy has revealed that the boxing star is "training" him.

Also backing the upcoming three-round fight is Mayweather's friend 50 Cent, who also has a keen interest in the world of boxing.
50 told his Instagram followers that he was betting £100,000 on Chris Brown, before proposing that Floyd matches the same amount on Soulja Boy.
The rapper also posted a mocking video aimed at Soulja, as well as another clip announcing that Mayweather has indeed matched his bet.
Although Mayweather Promotions are yet to announce the official time and date of the match, the event poster does reveal that it will be a pay-per-view event.
Chris Brown and Soulja Boy's feud began when the Atlanta rapper commented on an Instagram picture of Breezy's ex-girlfriend Karrueche Tran.
The pair have since traded various heated messages on social media, which led to Soulja Boy's mobile phone appearing to be robbed by gang members in the streets of Compton.