Chris Brown Fans Roast Lil Pump After He Addresses Claims They Look Similar
26 June 2019, 12:44 | Updated: 20 January 2020, 16:23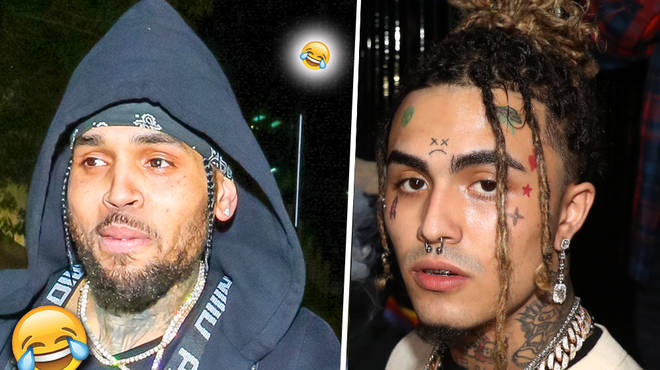 Lil Pump has been trolled by Chris Brown's fans after revealing that his fans think they look similar. What do you think ?
Lil Pump recently took to Instagram to share a photo of himself sitting on the dock by a lake. The "Gucci Gang" star is pictured in Burgundy bandana trousers and his blonde dreadlocks up in a pony.
It is the caption that Pump wrote that is the catch. The rapper revealed hat his fans think he looks like Chris Brown and is asking his Instagram followers if they can spot the Breezy similarities.
Lil Pump took to Instagram to probe fans to answer whether he looks like Chris Brown or not.
The rapper captioned his photo "Somebody thought I was Chris brown do I look like him ? 😟".
Many fans commented underneath the photo with mixed reviews. Some fans are convinced the two artists look alike, claiming especially when they both have blonde hair.
Other fans trolled Pump in the comments. One Instagram user wrote "You look like Chris Browns' uncle who is addicted to crack," wrote one commenter. Another wrote "Sure. If chris brown fell face first in a pile of elephant sh*t".
He also took to Instagram stories to further explain that fans think he looks like Breezy.
What do you think ?