Chris Brown's Fans Opinions Are Divided Over This Video Of Him Dancing - WATCH
17 September 2019, 13:34 | Updated: 17 September 2019, 14:56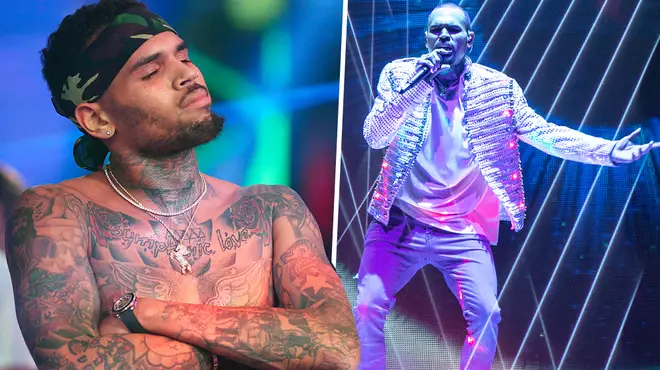 Singer Chris Brown's fans are divided over his dancing in a new video from his performance on tour. Some fans are totally here for his slick moves, others are not so impressed.
Chris Brown is known for his eccentric stage presence, his voice, energy and amazing choreography. However, some of Breezy's fans and haters have been debating over the superstars dance moves.
Dancing and hard-hitting choreography has always been one of Brown's strength and made his stage presence stand out. Although many of his fans embrace Breezy's style of dancing, his haters despise his moves.
In a recent video posted by TheShadeRoom, Chris Brown took to the stage and began "Krumping" - a style of dance in the US, full of expressive, exaggerated, and high energetic movement.
Breezy has always been a hit maker, but a talent what stood out from the rest, were his performances and music videos.
Recently, a huge debate came to the forefront as 50 Cent revealed that he believes Chris Brown is better than the legendary 'king of pop' Michael Jackson.
While 50 posted a video of Brown doing multiple back-to-back backflips on stage and wrote "CB better than MJ to me now. I can't believe mike wanted to touch the little boys booty. what the f**k man" on Instagram.
The comment received a lot of backlash due to the nature of the allegeations against MJ, however, many people did agree with the essence of his point - that Chris Brown is better than Michael Jackson.
One hater wrote on Instagram "Yea y'all give Chris Brown too much credit for dancing. I know a crackhead who can do the same s**t. Another fan wrote "Chris brown is still the king of dancing".
See fans tweets below about the new video.
I will never say Chris brown is better than MJ over all but DANCING WISE???? Hellllll yeah

— ..... (@itsASHBASH2yu) September 16, 2019