Chris Brown Debuts New Fiery Flame Hairstyle On Instagram
23 October 2019, 16:06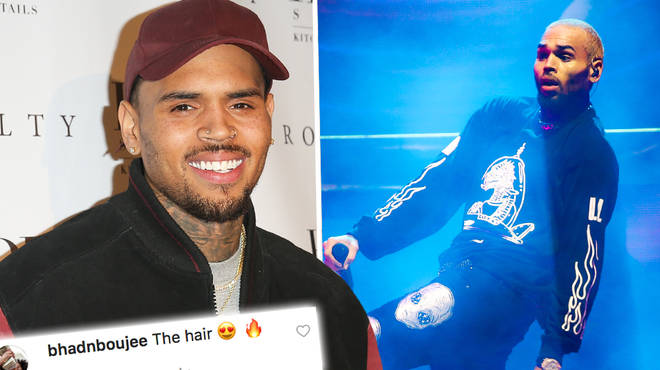 Singer Chris Brown has posted photos showing off his new 'fire flame' hairstyle on Instagram. Breezy's fans are admiring his unique look.
Chris Brown recently debuted his new hairstyle on Instagram. The 30-year-old singer is known for switching up his style and going for bold looks.
On Tuesday (Oct 22) Breezy posted photos of his new hairstyle on Instagram. The "Undecided" singer showed off his unique streak of flames with colourful dye.
Breezy has dyed his hair bleach blonde as a base for his hair colouring. Brown has red to orange fire flames on the right side of his head.
However, when the star's head is turned to the right, it displays a purple to pink flame.
Chris Brown has dyed his hair several times, however this is definitely a stand out style. The trendsetter has influenced many fans with his hairstyles in the past.
Many of Breezy's fans are in love with the new look, while others believe the rapper has gone a bit too far. What do you think of Chris Brown's new hairstyle ?