Chris Brown Calls Out Royalty's Mother For Dressing Her Like "16-Year-Old", TI Gets Involved
24 May 2016, 11:13 | Updated: 24 May 2016, 11:16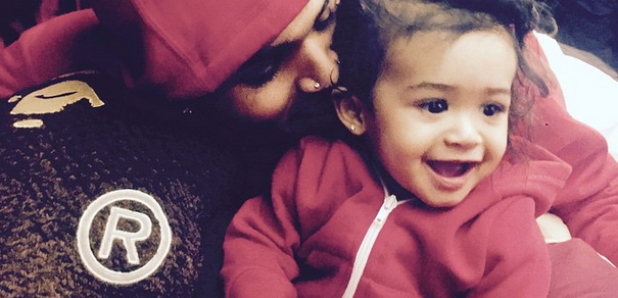 Breezy went off on Instagram.
Chris Brown has called out Nia Guzman, the mother of his 2-year-old daughter Royalty, for dressing her "like a 16-year-old".
The controversial R&B singer publically addressed the situation on Instagram, questioning an outfit that she wore to a dance class.
"It's crazy to me that a parent would be okay dressing our daughter like she 16," he wrote. "I ain't cool with that. She's 2."

Guzman then fired back: "If anybody thinks something is wrong with a baby… mad at the world in dance class… in her TUTU… U need to go pray! #Namaste."
However Breezy wasn't finished, reportedly responding: "Dance class is fine even with the leotard..the pics just looks risky in my opinion, this isn't a debate.
"She is 2. I ain't talking about it on social media any longer. I said my opinion."
Father of six, T.I., has now weighed in on the situation, after being asked about it on TV show 'The View'.
"I agree with Chris," he said.
"Just simply because I'm a father. I think we see the world through the eyes of a man…It's our job to protect our daughters from that type of perception."

Meanwhile, Chris Brown's new documentary 'Welcome To My Life' is set to be released soon.
The reveal-all documentary is reported to address everything from his previous relationship with Rihanna, to his daughter Royalty.