Cardi B Trolls DJ Khaled Over Her Grammy Win During Teaser For Their New Song
13 February 2019, 13:31
The 'Money' rapstress has teamed up with DJ Khaled for a new collaboration on his upcoming album, 'Father Of Asahd.'
Cardi B is winning on all levels right now. The 'Money' rapstress just scooped up her first ever Grammy Award for 'Best Rap Album', and now, she's working on a hot new collaboration.
The Bronx rapstress is set to feature on DJ Khaled's new album 'Father Of Asahd' on a song alongside the super-producer, with the pair teasing their upcoming tune on social media.
Taking to Instagram, DJ Khaled filmed himself and Cardi as they stood on the set of their new music video, and announced that he'd finally got Cardi on a track for the album.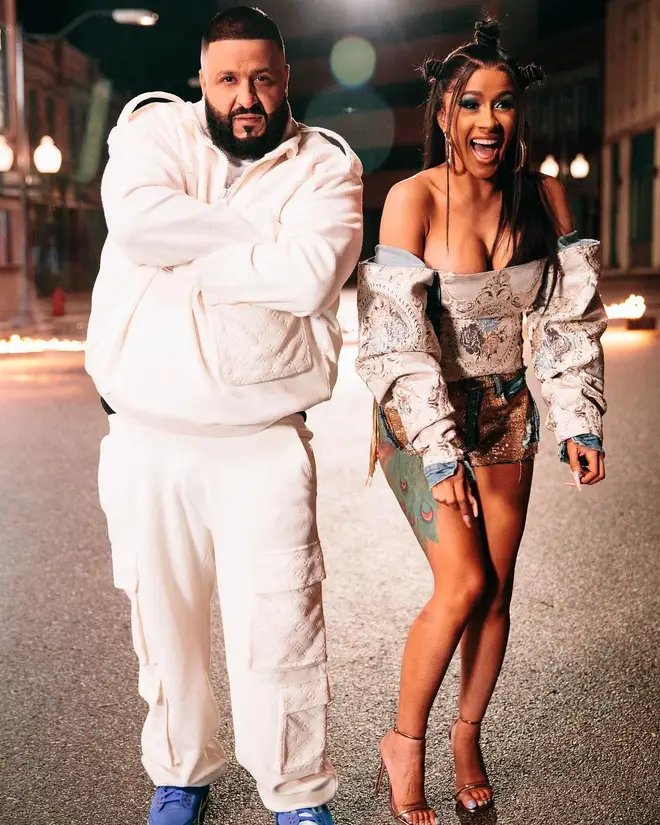 "They said I couldn't get Cardi B on my album," Khaled exclaimed. Carid, however, jokingly questioned the hitmaker's comment.
"Who the f**k said that?" Cardi says, before Khaled continues. "They said 'cause you won a Grammy, I can't get you on my album," Khaled explains, to which Cardi replied, "Who said that? This is right after the Grammys."
'Father Of Asahd' still has no set release date, but it's expected to drop later this year. Drake, Meek Mill, Bryson Tiller, Travis Scott, Post Malone and, now, Cardi are just a few of the artists expected to feature.
Following her Grammy win, Cardi posted a video message slamming her haters and defending her title, before deleting her Instagram altogether.