Cardi B Slams Grammys Haters In Expletive-Ridden Rant Before DELETING Instagram
12 February 2019, 10:50
The 'Invasion Of Privacy' rapstress defended herself after winning her first Grammy Award for her debut album, before deleting her Instagram account entirely.
Cardi B was riding high after winning her first ever Grammy this week, but the Bronx rapstress' triumph didn't come without a negative side.
After becoming the first solo woman to win the award for 'Best Rap Album', Cardi took to Instagram to share footage of the bruises on her leg that she gained after her energetic performance of 'Money' during the ceremony.
In addition, she also posted an expletive-ridden rant to camera addressing her naysayers, and defending herself against people who didn't think she was a deserving winner.
"You know what, it's not my style for people to put other people down to uplift somebody else," she began. "That's not my style and that's not what I'm with and I don't support that, however I've been taking a lot of s*** today."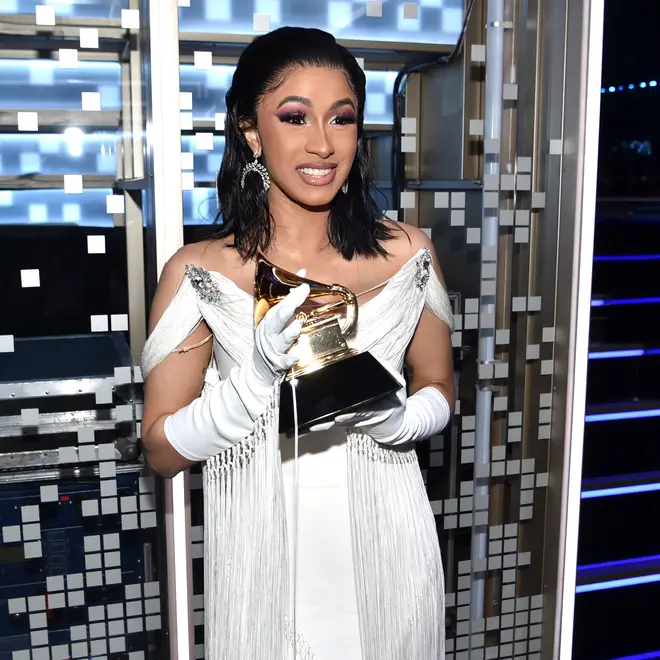 "I'm seeing a lot of bulls*** today and I saw a lot of s*** last night and I'm sick of this s***. I worked hard for my motherf***ing album."
"Everybody was like, Cardi got snubbed! Cardi got snubbed! Now this year's a f***ing problem? My album went two times platinum my n***a and every chart that there was my album was always top ten, number one album as well!"
The 26-year-old, who shares a seven-month-old daughter Kulture Kiari with husband Offset, pointed out that she was pregnant while recording a lot of her winning album, 'Invasion Of Privacy.'
"I f***ing worked my a** off, locked myself in the studio for three months my n***a and then went to sleep in my own bed sometimes for four days straight - pregnant!"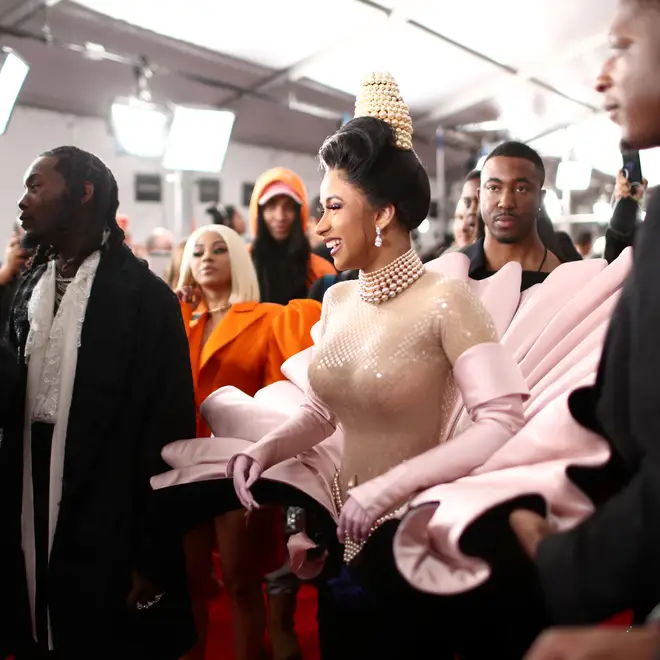 "Some songs couldn't even get on the f***ing album because my nose was so f***ing stuffy from my pregnancy."
"While everybody was harassing me like, you not gonna do it, we know you pregnant, your career's over - that s**t's dwelling in my f**king mind while I'm workin!"
Soon after posting the rant, Cardi deactivated her Instagram account. Meanwhile, the rapstress has another reason to celebrate - her daughter Kulture said 'Mama' for the first time, with Cardi capturing the moment on camera.