Cardi B Responds To Rumours Claiming She & Offset Are Back Together
1 February 2019, 11:16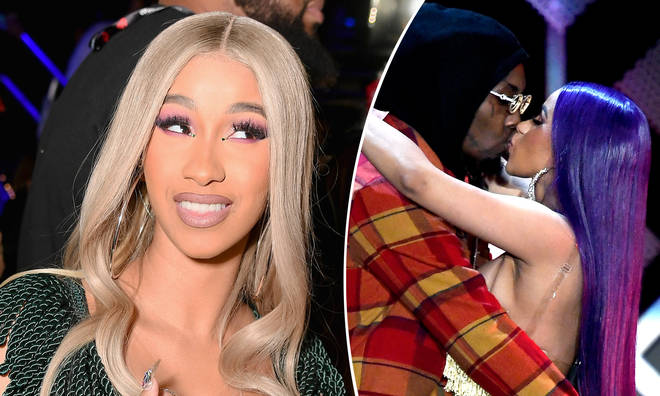 The 'Money' rapstress addressed a report from TMZ which claimed she and estranged husband Offset are giving their marriage another go while moving back into their Atlanta home.
Cardi B has spoken out after reports claimed she was getting back together with her estranged husband Offset.
According to TMZ, the 26-year-old rapstress was in the process of moving back into the Atlanta home she shared with Offset, and their six-month-old daughter Kulture, before their split.
At the end of last year, the Migos rapper was accused of cheating on Cardi after text messages appearing to show him attempting to organise a threesome with two women leaked online.
The publication claimed that the couple are "officially back together" and that the 'Money' rapstress has set a number of ground rules for Offset to follow as a condition for their reunion.
However, Cardi hit back at the claims on social media. "TMZ why ya be lying," she wrote on Twitter in a since-felted post. "I haven't even been in Atl since Christmas."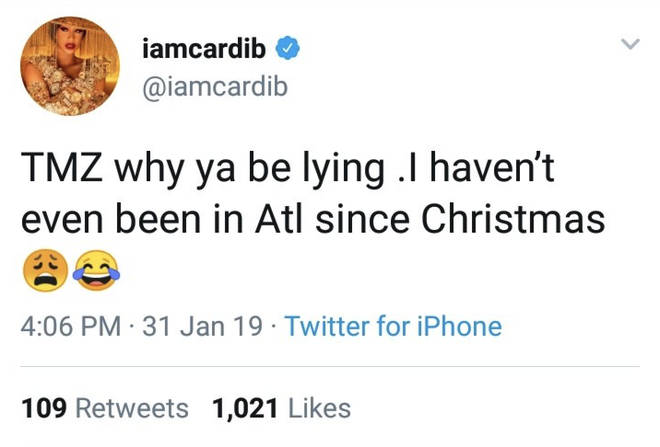 Offset is yet to comment on the alleged reunion. However, the couple were pictured together in Puerto Rico earlier this month on vacation, amid claims she was considering giving her husband of one year another chance.
Meanwhile, one of the women Offset supposedly cheated on Cardi with, a budding rapper named Summer Bunni, has released a diss track aimed at the mother-of-one.
During the fiery freestyle, the model-turned-rapstress spits about her rumoured affair with Offset, as well as her ongoing beef with the 'Money' rapstress.