Cardi B Responds To Fresh Offset Cheating Rumours Ahead Of Baby Birth
15 June 2018, 10:43 | Updated: 15 June 2018, 10:46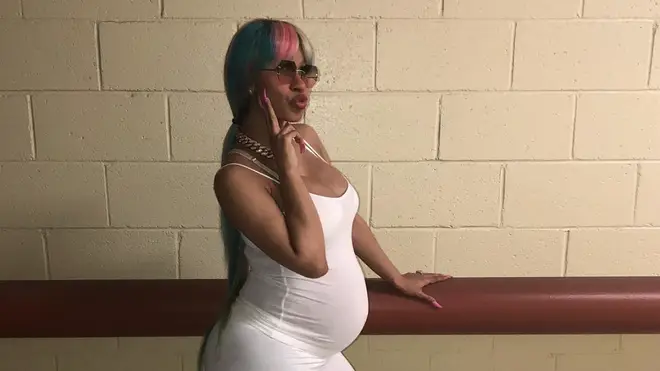 Cardi had a message for the person starting the rumours online...
Cardi B has responded to growing rumours that her fiancée Offset cheated on her with a bartender ahead of their baby together.
The 'Bodak Yellow' rapper, who is currently pregnant, fired back in a now-deleted post after a fan attempted to 'expose' Offset's latest cheating allegations on Twitter.
"Offset now cheating on Cardi B with this bartender/stripper named Jade," wrote the user.
"Offset the MVP ..f**ks bad bitches, then comes home to Cardi B."
However after seeing the post starting picking up traction on Twitter, Cardi B stepped in to address the rumours.
"This sh*t is fake and you corny miserable nikkas and corny ass b*tches love entertaining it. Ya be so thirsty for fake ass drama. Goodbye."

Offset also took to Twitter to confront the rumours, adding: "Stop with the lies."
Offset has faced a number of cheating allegations in the past, including a woman who claimed she gave birth to his baby.
However the woman later revealed she was lying about the child.
Cardi B and Offset, who are also engaged, are expecting their first child together in July.
The couple are reportedly expecting a baby girl.