Cardi B Responds After Offset's Alleged Paternity Test Goes Viral
1 May 2018, 11:29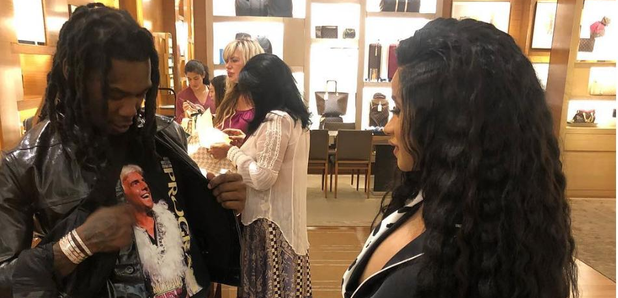 Cardi isn't happy.
Cardi B has hit back after a woman was claiming to be Offset's baby mother, allegedly leaked results of his paternity test online.
The woman, called Celina Powell, published the results on social media claiming that the results proved Offset was the father of her baby daughter Karma.
Although Offset has continued to deny all accusations, Powell claimed the document read: "There is a 99.99% probability that the Obligator is the biological father of the child(ren) named in the above referenced court case."
After the results went viral, many fans began to question the authenticity of the paternity test, with some people pointing out irregularities with the letter.
Cardi B, who is currently pregnant with Offset's child, hit back at reports of the paternity test.
"Why would ya post this knowing that sh*t is wild fake," she said in a response to an article about the test.
Offset is yet to respond to the latest accusations regarding the paternity test.
Meanwhile, Cardi also appears to have fuelled her reported feud with Nicki Minaj after a fan questioned their relationship on Instagram.
The 'Bodak Yellow' rapper suggested that Nicki Minaj had never been nice to her, in reply to a fan on Instagram.