Cardi B Hilariously Responds To Being Asked Whether She Would Make Up With Nicki Minaj
15 April 2019, 12:45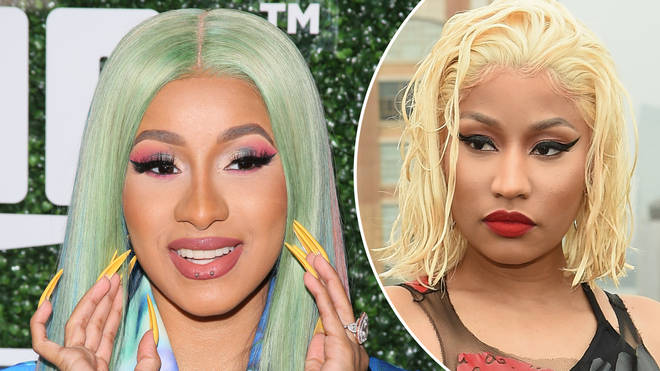 During an interview over Coachella weekend, Cardi B was asked whether she would ever reconcile with her longtime rival Nicki Minaj - and her response was priceless.
Cardi B and her arch rival Nicki Minaj won't be making up any time soon, it seems, judging by Cardi's latest reaction.
The 'Money' rapstress was asked by Variety whether or not she would consider making up with and performing with Nicki in the future, and her response was very telling.
During a red carpet chat at the Swisher Sweets Artist Project Awards, a reporter asked Cardi about the potential reconciliation, saying "Is there ever a chance that you and Nicki would make up and perform together?"
The 26-year-old couldn't hold back her true feelings; she left an awkward pause before letting out a long, cackling laugh, inferring that the pair's beef is all but put behind them.
In an effort to salvage the awkward interview, the presenter pulled out one of Cardi's signature phrases - 'Okurrr' - and complimented the rapper on her hilarious laugh.
Cardi and Nicki famously came head-to-head at a Harper Bazaar's party during New York Fashion Week last September. Cardi threw a shoe at Nicki and a bitter back-and-forth ensued over the following months.
Meanwhile, the pair's beef has remained relatively quiet over the course of 2019.