Cardi B's most empowering lyrics: From 'Bodak Yellow' to 'Up' & more
1 April 2021, 17:30
Cardi B announces new single Up and thanks fans for 'lifting her up and remaining solid'
There is no doubt that Cardi B is about her business and a true inspiration to many. Here's a list of Cardi B lyrics to help you feel empowered.
Cardi B is a major inspiration for many, coming from the tough Highbridge neighborhood in South Bronx, to becoming an international superstar.
The rapper – real name Belcalis Marlenis Almánzar – dropped out of school to make money in order to escape from an abusive relationship.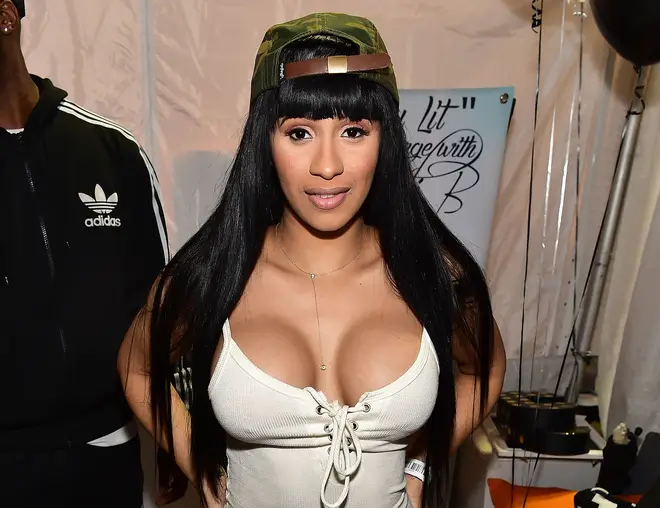 The star turned to stripping at the age of 19-years-old after working in a Deli in Manthattan. Cardi's online presence gained her a huge following, leading her to get casted in Love & Hip Hop: New York.
Since she left the reality TV show, Cardi B has established her rap career, now being one of the most successful rappers.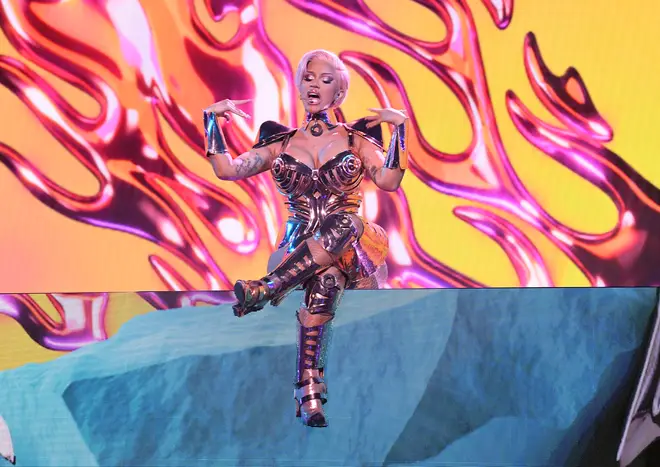 Cardi has previously revealed that her hardship and struggles gave her motivation to become who she is today.
So, let's honour Cardi's achievements and success with her own empowering lyrics.
Here's a list of Cardi B lyrics that will instantly make you feel empowered.

Up- I said my face bomb, a** tight/Racks stack up Shaq height/Jewellery on me, flashlight/I been lit since last night

Bodak Yellow - I be in and out them banks so much, I know they're tired of me/Honestly, don't give a f*ck 'bout who ain't fond of me/Dropped two mixtapes in six months, what b**ch working as hard as me?

Best Life - I'm giggling, can't let the devil have the last laugh/Ain't no more beefing, I'm just keeping to myselfI'm my own competition, I'm competing with myself

I Like It - Now I like dollars, I like diamondI like stunting, I like shiningI like million dollar dealsWhere's my pen, b**ch I'm signin'

She's Bad - I'm a boss in a skirtI'm a dog, I'm a flir/tWrite a verse while I twerkI wear off-white at churchProlly make the preacher sweatRead the Bible, Jesus wept

Be Careful - Tell me where your mind is, drop a pin, what's the coordinates?/You might have a fortune, but you lose me, you still gon' be misfortunate

Bartier Cardi - Your b**ch wanna party with Cardi
Cartier Bardi in a 'Rari/Diamonds all over my body (Cardi)
Shinin' all over my body (My body)

Drip - Quick to drop a n***a like Kemba (go)/Lookin' like a right swipe on Tinder (woo)/Sh*t on these hoes (sh*t)/Light up my wrist on these hoes (wrist)/Now I look down on these b**ches (down)/
I feel like I'm on stilts on these hoes (woo)

Money Bag - Lookin' like money bag, money bag, money bag, uh
(Money bag, money bag, money bag, yeah)
Money bag, money bag, money bag, woo
(Money bag, money bag, money bag)
And my b**ches with me pretty, too, they look like bridesmaids
And they all bloody gang so don't be talkin' sideways