Cardi B Reveals Why She Got Liposuction Surgery During Angry Instagram Rant -WATCH
31 May 2019, 14:10 | Updated: 31 May 2019, 14:11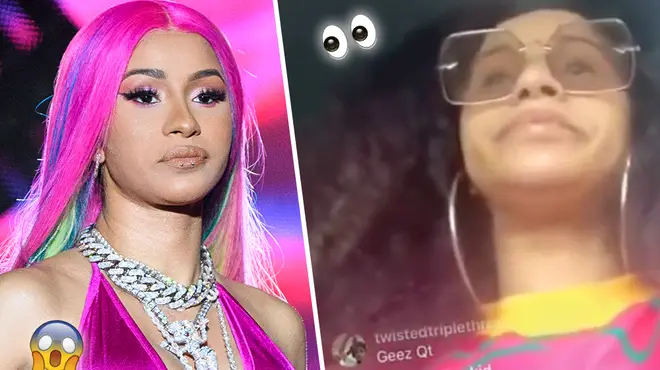 Cardi B opens up about her liposuction surgery and gives details on how her healing process is affecting her finances.
Cardi B first announced that she had cosmetic surgery during a concert earlier this month. The "I Like It" rapper took to Instagram Live to reveal that her liposuction and breast augmentation has stopped her from making millions.
The New York rapper has been having to cancel her shows due to doctors advising her to just rest.
During the video, Cardi revealed that with each cancelled show, she's losing millions of dollars.
The "Money" rapper said:
"I get paid a lot of money, a lot of money for these shows".
She continued: "A lot of money like I'm cancelling millions of dollars in shows. But like health is wealth so I have to do what I have to do."
The rapper also took up for herself after receiving backlash after admitting to her surgery. Cardi revealed that being in the spotlight makes you endure certain things that the ordinary person wouldn't understand.
She also said that she works so hard that she barely has time to work out. So in order to achieve the look she wanted, she got liposuction and a breast augmentation.
Cardi B revealed more details on her surgery and mentioned that surgery scars are healing well on the outside from her breast augmentation but she can't tell with the inner scar tissue.
The star initially started the Instagram Live because she wanted to apologise to her fans who went out of their way to buy tickets for her live shows that she couldn't attend.