Cardi B Strips Down Completely Naked In Racy Cover For New Single 'Press'
31 May 2019, 11:13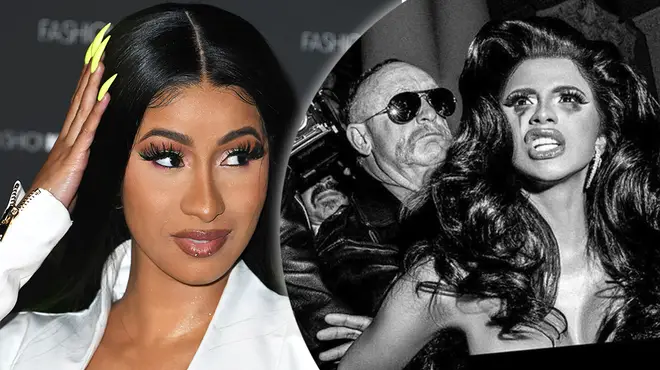 Cardi B shocks fans as she poses completely naked for her new single "Press" cover artwork, but they are here for it !
Cardi B released her long awaited single "Press" at midnight (May 31st) and her fans are loving it. The New York rapper began to tease the single in December 2018, which gained a lot of attention.
The song has had a lot more attention drawn to it since it's release - especially with Cardi's album astonishing cover artwork. Cardi's promotion photos for the single are black and white artistic naked photos of herself.
Similarly to the artwork for "Money", the 26 year-old rapper posed naked for the "Press" cover art. In the photo's, Cardi isn't wearing any underwear, using her big hair to cover her chest.
Cardi's lower body part is covered by a "censored block" that is edited onto the photo.
The photos depict an "old fashion" theme, with the use of a black and white aesthetic.
The photo's set a scene where Cardi is getting escorted out of court by the police, with the paparazzi taking snaps of her.
Back in December, Cardi released a unofficial snipped of "Press" which was recorded while she was in the studio.
Many fans are overfilled with joy and impressed with Cardi's new single.